Job would be firm's first foray into Saudi Arabia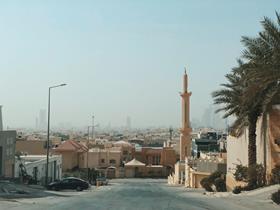 Gleeds is eyeing housing work in Saudi Arabia which would be the firm's first in the desert kingdom.
Despite having offices in Doha and Dubai, Gleeds currently has no operations in the Middle East's second largest economy.
But Gleeds international director Carl Pettitt is understood to be looking at a number of jobs across the country including its capital Riyadh.
Richard Steer, Gleeds chairman, said: "It's a big housing project which involves modular construction because its mass housing.
"It's quite current because there aren't the production facilities in Saudi Arabia at the moment, so somebody has got to go out, build the production facilities and then roll it out across the country."