Having more executive architect practices in the UK would create jobs for young people and avoid the problems that projects are running into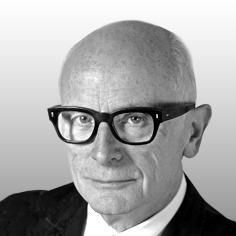 Why, I wondered, after reading recent reports about the disaster-prone design and construction of the Museum of Liverpool, don't we have more specialised executive architects in the UK? Building's article by Joey Gardiner highlighted the dangers for small consultants working on big projects, and court proceedings graphically described the errors of design architects totally out of their depth in delivering the completed project.
We live in a period when clients are becoming increasingly risk averse but frequently on the look-out for fresh talent; the barriers to procurement for young firms are set higher and higher and insurance premiums are substantial. On top of that, the training of architects tends to teach them to be designers first and managers second. During my time in the industry I have seen the role of the architect focus more and more at the earlier stages of the plan of work, while other consultants and contractors have filled more of the jobs in the later stages.
Yet often I hear architects complaining that because of the way decisions are made in the specification and construction stages, or because the client has selected a cheaper firm of architects to finish off the job, the quality of their original design has been lost.
In continental Europe, Japan and many other markets, smaller firms of architects are quite used to carrying out the early designs and then handing the job over to an architect of record/bureau d'etude/executive architect to satisfactorily carry out the rest of the work. Most overseas jobs are carried out using a local architect of record. In the UK, executive architects are often design architects taking on a bit of extra work. Sometimes this is successful - as when Sheppard Robson was executive architecs for Herzog and de Meuron's Tate Modern, or Sidell Gibson on One New Change; other times these liaisons end in tears when there is confusion over who the designer really is.
There are a few specialist firms: Canadian Adamson Associates, for instance, have worked successfully in the UK mainly in Canary Wharf; Veretec is a part of the Aukett Fitzroy Robinson Group which specialises in design delivery, but there should be more.
It beats me why no one has set up an executive architect practice specifically aimed at helping smaller designer architects, letting them get on with the bits they're really good at and then delivering projects effectively and efficiently. It would help young blood get jobs and it would avoid the sorts of problems faced at the Museum of Liverpool.
Peter Murray is chairman of New London Architecture - London's Centre for the Built Environment