Kier stands on the cusp of recovery if it strikes right housing deal
Contractors keep on failing. Last year several, high-profile regional firms bit the dust while Interserve went into and out of administration on the same day.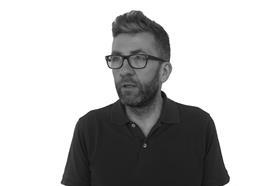 And, just before Christmas, Bardsley went under, with the loss of 200 jobs. The Manchester firm had been going since the 1960s. Administrators blamed the usual suspects: disputes with clients, delays to projects and resource issues. As sure as night follows day, there will be more this year.
Next week marks the second anniversary of the biggest collapse of them all – the demise of Carillion. The blow-up still dogs the industry and, for many outside it, the one thing they know about construction is that Carillion went bust.
Andrew Davies, famously, never got the chance to right that ship, with Carillion going under a week before he was due to start as chief executive. Whether he would have achieved anything is a moot point so holed was the company above and below the water-line.
Davies took a year out to go walking and cycling and resurfaced as the new chief executive of Kier. A few weeks after he joined in April last year, he outlined his blueprint for getting the business, elevated to the industry's second biggest contractor after Carillion's implosion, back on some sort of level footing.
Banks and other investors will be more reassured that what Davies said he would do last June is actually starting to happen
Sell-offs, job losses and a rejigging of his top team are part of that plan and the first few months of this year mark a key point in that turnaround.
Davies hoisted the for-sale sign over the housing business, with analysts expecting the deal to take chunks out of Kier's debt pile which in its last financial year stood at a monthly average of £422m.
The firm has been raising cash by quietly cutting back its property portfolio, but the sale of Kier Living is the central plank in the transformation. Get that away, and at a reasonable price, and Davies will be able to show that some sort of corner has been turned.
>> Latest on Kier Living: Private equity the favourite for Kier's housing arm as management bid falters
Banks and other investors will be more reassured that what Davies said he would do last June is actually starting to happen. The longer the process takes, the more nervous and anxious some become. In short, doubts start to creep in.
Davies has not been helped by the impasse over Brexit and last month's general election, but now that uncertainty seems to have been settled, the City will be looking for some progress on the sale – certainly by the end of June, when its financial year ends.
The fly in the ointment is that Kier is a seller in a buyer's market. Distressed sellers never really get the price for their assets they were initially hoping for. It will require all of Davies's famed nous to make sure that the price does not disappoint.
Dave Rogers is deputy editor of Building