The CIOB is in the process of modernising - and the industry also needs to step into the future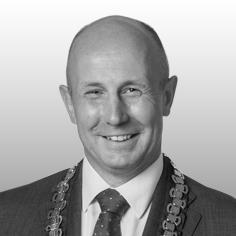 Last month, as CIOB President, I signed the contract to sell Englemere, the CIOB headquarters building. We have been based in leafy Ascot, close to the racecourse, since 1971. This imposing country house, the former home of Lord Roberts the famous Victorian General, held happy memories for many of the trustees, members and staff. But it simply was not fit for purpose as a facility and location from which to run a modern international professional institution.
Our new office building, combined with our new smaller meeting and lobbying facility in Westminster, will enable us to make a step change in our ability to meet our objective "to put the CIOB at the heart of any career in the built environment". We will have modern facilities and state of the art ICT connectivity.
The new headquarters is part of a wider strategic plan. The CIOB has, as part of gradually modernising the organisation, changed its governance structure, revised the Professional Review process and both rebuilt and re-launched its website.
There is an analogy to draw between the modernisation of the CIOB and the current situation in the UK construction industry.
My daily experience of the UK construction industry is as managing director for Morgan Sindall in London. The industry is full of great people. Everybody is working very hard. We all know that we have to become more efficient as an industry in order to deliver "more for less".
There is innovation around BIM and we regularly see new products and techniques on our projects.
The industry has a strategic plan in the form of the Government Construction Strategy and, more recently, the Industrial Strategy for Construction.
But do we have the ability and will as an industry to make the "step change" that is required? Are we able to take full advantage of the opportunities offered by BIM and other new technologies as the economy recovers and we emerge from the longest recession in living memory?
Can we find a single voice to represent our industry and form the focal point for the future in the same way that our new home will be a beacon for the CIOB?
I intend to explore the opportunities, challenges and blockers in my regular blogs for Building.
Peter Jacobs is managing director of Morgan Sindall in London and president of the CIOB