We pick out who had the best of years and who had the worst of years in 2020. Plus, some sad goodbyes to industry greats who left us forever
Winners of the year

While the negatives of this year have all but dominated the headlines, there were plenty of good news stories.
The Construction Leadership Council (CLC) came into its own this year, spearheading the industry's strategy to handle the coronavirus crisis. The council unveiled its Roadmap to Recovery, a two-year plan to not only help the sector recover but thrive post-covid.
Andy Mitchell, CLC co-chair, was named as Building's Personality of the Year for his role in steering the council and the sector, not only throughout the coronavirus pandemic but also amid the impending uncertainty of the UK's exit from the EU.
In terms of individual firms, housebuilders led the recovery post the UK's first lockdown. In November, Vistry reinstated its dividend and said that profit for the year would come in at the top end of expectations. The firm was not alone, with Taylor Wimpey and Crest Nicholson both reporting profit upgrades, and Persimmon publishing a bullish trading update.
Construction firms also wanted to do their bit for the public purse as part of the covid-19 recovery – particularly as they were in better financial positions than they had expected to be, given the crisis. Foster + Partners, Marshalls and Morgan Sindall were among those to either not take or pay back the money they were given for using the coronavirus job retentions scheme.
Other winners include the team behind Bishopsgate Goodsyard, which was finally given planning approval by London mayor Sadiq Khan last week – six years after the project first went in for planning, while EDF submitted plans to build Sizewell C nuclear power station on the Suffolk coast.
Losers of the year
It's difficult to know where to start with losers. Covid-19 meant all of us could be lumped into that category. Kier certainly was one firm left to rue the virus. Chief executive Andrew Davies was forced to admit that the sale of its housing arm, Kier Living, had been held up by the crisis. A disposal planned to be completed this year has now been delayed into next.
And the mood of Kier's investors, already dealing with annual pre-tax losses staying above £200m for the second year in a row, will not have been lifted by the news that average month-end net debt went up from £422m to £436m, the rise largely down to falling revenue caused by the covid-19 outbreak.
One firm that might claim to be both a winner and a loser was Costain. It completed a £100m share issue in the spring which saw a Dubai contractor, ASGC, become its biggest shareholder with a 15% stake.
But in the autumn the firm found itself on the wrong end of an arbitration decision on a problem road job in south Wales. A long-running dispute with the Welsh government over problems affecting the construction of the A465 Heads of the Valley road was finally resolved – with the contractor set to lose £45m as a result.
This and another problem job for National Grid in Cambridgeshire helped send it to a £90m-plus pre-tax loss when its half-year results were announced.
If red ink was the sole judge of a firm's mood, then Galliford Try could also be reasonably expected to join Kier and Costain in wishing 2020 good riddance. It slumped to an annual pre-tax loss of £60m, but the firm managed to get the sale of its housing and partnerships arm away to Bovis Homes – now called Vistry – right at the start of the year, before the pandemic spooked deals. It is now cash-rich and talking about returning to an interim profit. Timing, as the phrase goes, is everything.
Those who left us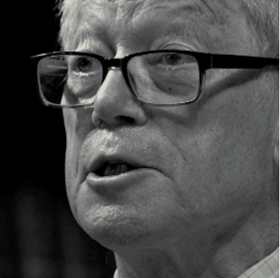 Roger Scruton, the founding chair of the government's Building Better, Building Beautiful Commission, died in January. The controversial philosopher was 75 and had been suffering from cancer. Scruton's family said in a statement: "It is with great sadness that we announce the death of Sir Roger Scruton, FBA, FRSL. Beloved husband of Sophie, adored father to Sam and Lucy and treasured brother of Elizabeth and Andrea, he died peacefully on Sunday 12 January."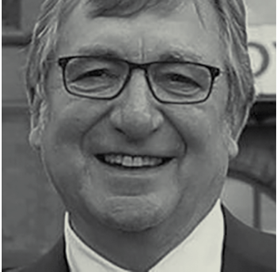 The chief executive of Bury-based steelwork contractor William Hare, David Hodgkiss, died in March after contracting coronavirus. His death was announced by Lancashire County Cricket Club, where he had been the chairman for the past three years. He was 71.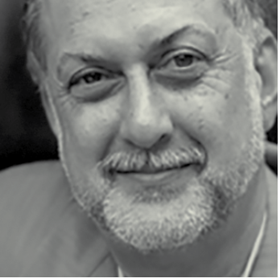 The influential US architect, urbanist and writer Michael Sorkin died in March after contracting coronavirus. He was 71. Sorkin, who was born in Washington DC in 1948, graduated from MIT in 1974 and set up Michael Sorkin Studio in 1980.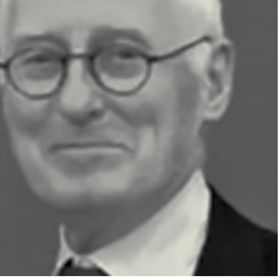 Michael McKinnell, the architect best known for designing the brutalist landmark Boston City Hall, died in March after testing positive for covid-19. The 84-year-old design director of Kallmann McKinnell & Wood Architects was taken into hospital two weeks before his death.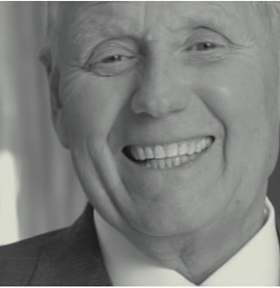 Berkeley Group chairman Tony Pidgley died in June. He was 72. The FTSE 100 housebuilder announced the news in a statement to the City. Pidgley left school at 15 and went on to found his own haulage and plant-hire company. He sold the business at the age of 19 to Crest Homes and became a director of that firm, where he learned the housebuilding industry. From there Pidgley left to found Berkeley in 1976.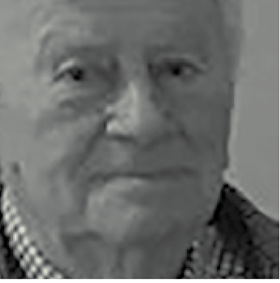 WSP founding partner John Sale died in August. He was 92. Sale spent the final 16 years of his career at the firm, which was originally known as William Sale Partnership when it was set up in the 1970s but shortened its name to WSP when it was floated on the London Stock Exchange in 1987. He retired from WSP three years later.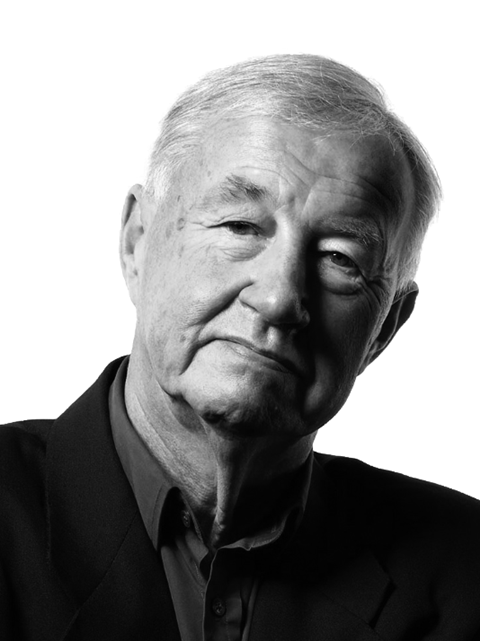 Design revolutionary Terence Conran died in September aged 88, leaving behind him a legacy of affordable furnishings, hearty food and a national appetite for a continental aesthetic.
An inveterate enthusiast and entrepreneur on a mission to banish the cloying tedium of suburban lives, he founded Habitat, the Conran Shop and a string of restaurants as well as what is now the architectural practice Conran & Partners.
His proudest achievement was the Design Museum, which he founded on the back of his 1980s Boilerhouse Project at the V&A. It opened in 1989 in an old banana warehouse at Shad Thames – a stone's throw from his Pont de la Tour restaurant – before outgrowing the space and moving into John Pawson's repurposed Commonwealth Institute in Kensington.
Former collaborator Stephen Bayley credited him with transforming the word "design" from a verb into a desirable commodity.

Our series continues all this week with a closer look at the ups and downs for people, projects and sectors over the past 12 months - come back tomorrow for more of the highlights and lowlights of 2020.
Review of 2020: The covid year
1

2

3

Currently reading

Review of 2020: Winners, losers and obituaries

4

5

6