The government faced resistance to its attempts to tackle the housing shortage through planning changes, while its headline infrastructure schemes, HS2 and Crossrail, were also held up
Rowing back on a radical shake-up of planning

A turbulent year in planning policy began on a consensual enough note, with the publication of the Building Better, Building Beautiful report on improving housing design, which garnered both political and much industry support. Then came a cautious planning reform consultation in early March, which barely hinted at the controversy to come.
The calm was demolished in May, however, with the news that housing secretary Robert Jenrick had admitted to "apparent bias" in approving a controversial 1,524-home east London scheme promoted by a Tory donor, in defiance of official advice. But despite calls to resign after former Express Newspapers proprietor Richard Desmond was shown to have personally lobbied Jenrick, the housing secretary kept his job.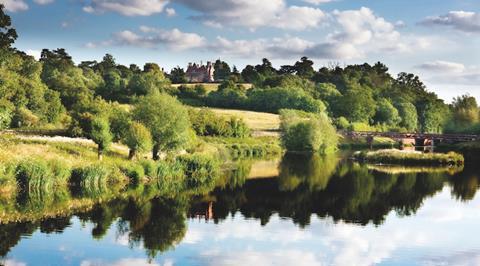 Seemingly keen to double down on the controversy, stories emerged shortly afterwards suggesting Boris Johnson's controversial (now ex-) adviser, Dominic Cummings, was spearheading a push to make long-overdue planning reforms much more radical. The idea was that such a shake-up was needed to help provide the economic stimulus after the covid pandemic, and Jenrick in June duly confirmed the system was in need of "first principles" reform.
The first concrete proposals to emerge from this burst of reforming zeal was a package of permitted development (PD) rights, offering rights to demolish and rebuild commercial properties, extend homes upwards and shake up high-street use classes – despite evidence of the poor quality of homes already produced under PD. Planning professionals howled in protest, with Riba president Alan Jones declaring it "shameful".
Then in August the white paper itself was launched – promising a version of zonal planning, under which councils will be asked to confer outline permission in local plans by declaring areas of land for "growth", and an end to the section 106 system of paying for affordable housing. Radical as all this was, it was a separate, ostensibly technical measure issued in consultation alongside this which eventually prompted the biggest protests: a formula used to calculate housing need in local authority areas.
Obviously we will listen to the views expressed … but are we going to move away from our objective to build more homes? absolutely not

Housing secretary Robert Jenrick tells angry Tory MPs in October that the government is pressing ahead with planning reform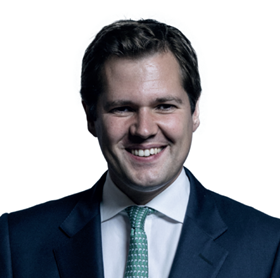 As Tory backbenchers started to wake up to the implications of this – more homes in shire districts, fewer in the north – they unleashed a tsunami of protests, with former PM Theresa May branding the measure "mechanistic and ill-conceived".
The autumn saw the government seemingly in retreat on planning – in November it signalled its intention to change the formula, and in September it conceded ground on permitted development by introducing space standards in a last-minute bid to stave off a parliamentary defeat on the issue.
With the departure of Cummings, big questions were also being asked about the future of the broader white paper reforms. Amid much speculation that they will be delayed, housing minister Chris Pincher conceded in late November that more work was needed before a bill would be brought forward.
Major infrastructure schemes hit the buffers
With the government committing to spend big to get itself out of the covid-19 crisis, infrastructure has been a hot topic this year, writes Jordan Marshall. It has been 12 months of mixed fates – with some schemes such as HS2 moving ahead at full steam, while others, such as the expansion of Heathrow airport, have hit the buffers.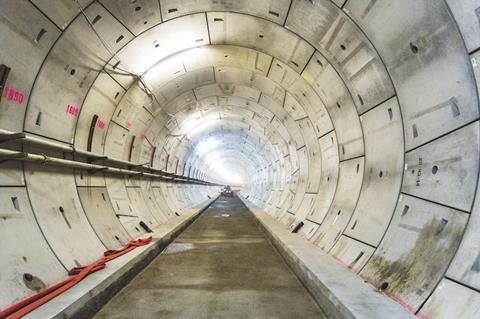 For HS2 the year began in uncertainty. The much-awaited Oakervee report, the independent review of the £100bn project commissioned by the government, was unclear if the project would even progress past demolition. Eleven months on, the government has given the all-clear for the official notice to proceed and civils works have begun. While the project has been given the green light, it was never going to be without controversy: environmental protests have cost the project a small fortune; it was revealed HS2 had more than 300 non-disclosure agreements in place; and a proposition by Chinese state-backed rail giant CRCC to finance and build the railway, instead of the UK taxpayer and firms, was revealed in an exclusive by Building.
While things might be, on balance, positive for HS2, the same can certainly not be said for Crossrail. The project was handed an extra £825m in funding this month to complete its construction – taking its bill up to £18.6bn – and was forced once again this year to push back its opening date to the first half of 2022. The year has also been a bad one for the scheme's sequel, with Transport for London forced to abandon consultation and consultancy work on Crossrail 2 as one of the conditions of its bailout funding package with the Department for Transport.
It will be an amazing scheme that genuinely changes lives. that is part of the frustration

Caroline Pidgeon, deputy chair of the London Assembly's transport committee, on the ongoing Crossrail saga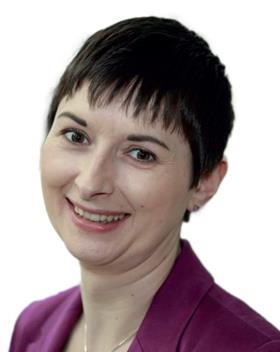 The expansion of Heathrow airport has also hit some major bumps. The scheme was blocked by Court of Appeal judges in February on environmental grounds – with an appeal now in the hands of a Supreme Court judge. Even if the scheme gets the go-ahead, lawyers for the operator of Heathrow airport have said that construction of a third runway would not be completed until 2030 – a two-year delay on previous plans. And this doesn't even take into account the effect the covid-19 pandemic has had on the airport sector, which has already seen expansion programmes at Stansted and Birmingham airports delayed and discarded.
Moving into the social infrastructure sphere, the government unveiled an enormous hospital building programme that will see 40 new hospitals built across England in the next decade. The health infrastructure plan, so called, is aiming to increase the use of modern methods of construction and design for manufacture and assembly in the construction of these hospitals. However, the bulk of the £3.7bn scheme's projects involve rebuilding or consolidation and so far only four have been started. NHS Providers, which represents hospital trusts, has said the cost of the building programme would be more like £20bn.

Our series continues all this week with a closer look at the ups and downs for people, projects and sectors over the past 12 months - come back tomorrow for more of the highlights and lowlights of 2020.
Review of 2020: The covid year
1

2

3

4

5

6

Currently reading

Review of 2020: Planning shake-ups and infrastructure delays