Continuing our series on rethinking design in the wake of the coronavirus and as we prepare – please, God – to come out of lockdown, how will the hospitality and leisure sectors adapt to post-covid restrictions while satisfying our craving for excitement, wellbeing and social interaction? Debika Ray reports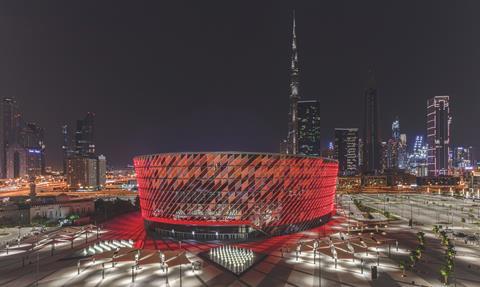 Rethinking design series: Leisure and hospitality
After a year of absorbing culture, entertainment and social interaction through our screens, many of us are straining to re-enter the real world. Others will be more cautious, wary of closed spaces and crowds. For them, and for the sake of preventing a further spike in coronavirus infections, businesses operating in the leisure sector will need to provide reassurance: better ventilation, more space and the ability to manage numbers will be crucial when the time comes to reopen.
With these considerations, they will need to balance their commercial needs, operate within an uncertain economic climate – as the impact of the past year translates into redundancies, budget cuts and closures – and adjust to the new patterns of work and travel that we have fallen into during successive lockdowns.
Architecture practice Populous, which specialises in sports arenas and convention centres, has been speaking to its clients around the world about managing the safe return of visitors by increasing space within and around venues to accommodate social distancing, sanitation procedures and health checks. Christopher Lee, its managing director for the EMEA region, envisages such measures becoming entrenched in the operational and building design process, in a similar way to fire safety. "I don't think this is the last pandemic we've seen, so we'd certainly advocate designing buildings that can operate during future ones, rather than shutting down entirely," he says.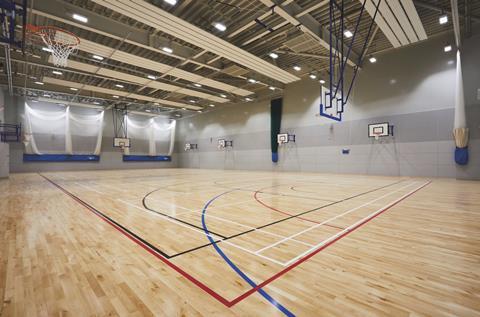 Indoor cultural venues such as cinemas, museums and theatres, as well as local sporting and fitness facilities, will also need to think about ventilation. The Chartered Institution of Building Services Engineers (CIBSE) has published guidance on minimum standards that should be achieved in buildings to mitigate covid transmission and, in 2022, updated Part F Building Regulations will require significantly increased ventilation capacity in new buildings.
Mark Palmer, senior partner at engineer Max Fordham, outlines the multiple factors that will need to be considered, including whether people in a space are active and vocal (gyms and theatres) or still and sedentary (cinemas), as well as the condition of the building. "Many newer buildings will be capable of meeting the CIBSE standards with adjustment of controls and good maintenance, while older ones may require significant additional work to incorporate upgraded ventilation systems," he says. "Where ventilation cannot be upgraded, air-filtration systems can be used to reduce aerosol concentrations, or occupancy may need to be restricted."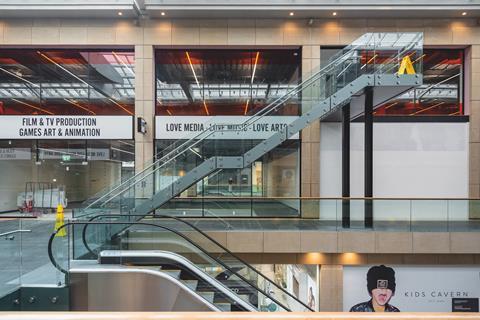 Additional challenges remain: city centre venues, for example, rely on people using public transport, but that's now in conflict with the need to minimise crowds. Obviously, the hope is that eventually venues and transport will be able to operate at full capacity, but there is no guarantee that the infection rate will not rise again and bring about new restrictions.
The venues that have fared best in this environment of uncertainty are those that can serve multiple purposes. "For example, if you can't put on a live performance but you can operate as a cinema, you might be able to continue to get people through the door," says Simon Erridge, director at architect Bennetts Associates, which has been working on a cultural centre in Woolwich, where a series of buildings have been converted into flat-floor venues that can serve a variety of purposes, unlike traditional auditoriums.
Remote audiences may also become a permanent fixture – the integration of technology that enables streaming of theatre to cinemas and outdoor venues and the inclusion of remote spectators in sporting events is now entrenched in many venue operators' thinking. Sara Boonham, head of UK cost management at Gleeds, believes pursuits that straddle the digital and physical will also grow in popularity, pointing to e-sports arenas (one of which is being built in Dundee) and interactive activities such as Topgolf and soccer game TOCA Social (which is opening at London's O2 this year) as two areas to watch.
The idea of integrating digital elements into live entertainment illustrates the dual effect of the pandemic: there are changes we have been compelled to make to control the spread of the virus, then there are those that may come about as a result of our changing habits, preferences and environment. The greater value we place on public space straddles the two – while we've been forced to socialise in the open air, many of us have also found a renewed appreciation for parks and outdoor activities, which Boonham believes will shape the design of future developments, bringing about a greater fluidity between interior and exterior.
"The pandemic has accelerated the biophilic agenda and the link between buildings and green spaces," she says. "Parks have become an extension to our homes, which is here to stay, and after the pandemic, we need to create environments that appeal to all of our senses – we need to be able to touch, smell, feel, see and hear."
Hanging out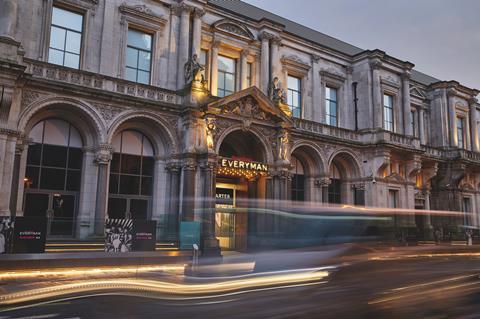 In this shift, Erridge sees opportunities for cultural venues to spill out of their four walls and gain a greater foothold in their surroundings. "They can work with open spaces, curating festivals, taking over other buildings and spaces within cities," he says, pointing to Bennetts Associates' Storyhouse, a cultural venue in Chester with an outdoor theatre, as an example.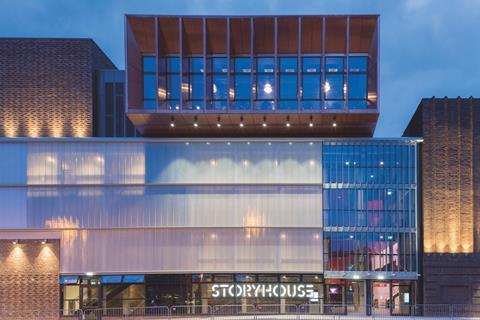 Boonham says our craving for social and communal experiences will be a major driver of change in the sector. "We have been reminded of the importance of simply hanging out together," she says. Given the recent focus on public health, Nick Mennell, national account manager for sport and leisure at Willmott Dixon, sees local authority leisure centres claiming a place at the heart of many communities – pointing to a prediction by market analyst the Leisure Database Company that the public sector will be the largest provider of sports and fitness services over the next four years.
"It sounds like a bold statement but when you analyse the data, the sites are already there," says Mennell, referencing the finding that 84% of people live within two miles of a public leisure centre. "I see a huge and quick bounceback of local authority leisure centres, which will start to provide a better experience to compete with private options such as Virgin Active and David Lloyd Clubs, at a more affordable price. After all, a fitness facility is effectively about preventative health," he says.
He also anticipates more fluidity between different types of services, with developers co-locating retail, entertainment, dining, health centres, community hubs, medical facilities and schools. "We're seeing health and leisure coming together a lot – if a leisure facility is linked to a medical centre, people may feel more comfortable going to talk to a doctor," he says. "And if cinemas and coffee shops are integrated into health and fitness centres, it might remove some of the barriers to people visiting them." He also sees an increasing role on high streets for quiet spaces for reflection – touching on the urgent need to attend to people's mental, as well as physical, wellbeing.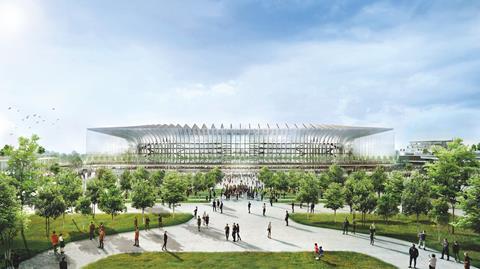 Lee echoes the idea that fitness may become a focal point. "In Milan, we're working on a development that's integrating community health, wellness and sporting infrastructure into a broader masterplan, and that's the thinking behind a lot of our work in the Middle East, where there's a big focus on initiatives to increase sport within the general population," he says.
Cultural venues are also considering how they might serve this need for a sense of community. Bennetts is working with several towns, including Hertford, Gravesend and Oldham, on council-led projects to create cultural centres that aim to also be community hubs. "It's not just about offering a night out or an evening performance, but about being civically engaged, all-day venues for everybody in the community and contributing to the town's identity," Erridge says.
Some of these projects have been on the cards since before the pandemic, but now they are seen as critical to the post-covid rebirth of these urban centres, he says. And if enough people continue to work partly from home rather than commuting every day to larger cities, smaller town centres with appealing cultural offerings may be revitalised. "I think culture will play a really critical part in the rebirth of urban centres," Erridge adds.
Leisure as multi-experience
Echoing both Mennell and Erridge, Boonham says that "leisure" can no longer be seen in isolation. "People want places where they can shop, learn, eat, reflect and experience," she says. There is a huge pent-up demand for entertainment and social interaction, which is likely to bring customers flooding back as soon as it is safe, but she believes that the long-term success of leisure sector businesses will require them to be conscious of the quality of their offer. Even before the pandemic, she argues, mid‑market restaurants chains were struggling because the sector had failed to keep up with consumer expectations for individual character and uniqueness rather than homogeneity. She argues that this demand is likely to remain.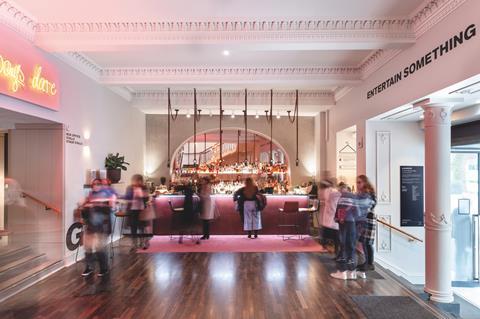 "The chains that have done well are ones that operate independent destinations – an exclusive fish restaurant or a food hall, for example, that you wouldn't know was run by the same company." She observed the opposite trend with cinemas, which had upped their game with venues such as Everyman offering holistic experiences beyond simply watching a film, including high-end food, comfortable seating and live‑streamed events – and thrived as a result. These successes hold lessons for the future. "Businesses need to embrace independence and acknowledge that authenticity and diversity are the key to getting people to visit," she says.
A final driver post-covid, she believes, will be public funding – as the government seeks to inject funding into places and communities worn down by the past year. "Previously, our towns and city centres were largely developed by the private sector and everything was about the bottom line, but going forward they are going to be developed with massive support from the public sector with an increasing focus on social value," she says. Bring on the summer.