The companies in the flexible working category include HLM Architects and HTA Design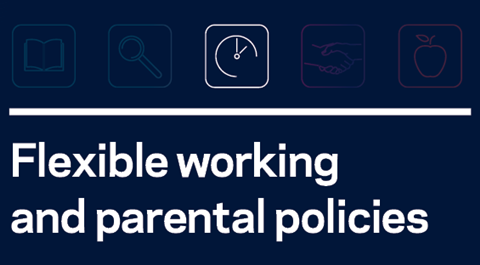 Building Award nominee: HLM Architects - architect
Agile working scheme
HLM has a forward-looking and proactive approach to flexible working that allows space for family life. To combat stress, absence and low productivity, HLM introduced its agile working scheme, which includes the option of a nine-day fortnight. This integrates part-time, job-sharing, compressed/changed hours, sub-contracting, homeworking, hot-desking, fixed contracts and phased retirements. It also includes sabbaticals, career breaks, maternity and paternity leave and phased returns to work, and is carefully monitored. The practice has invested more than £700,000 on technology to help make remote working successful. HLM says it recognises that younger employees are not only looking for a workplace but a life experience. The firm also has a wide-ranging lifestyle benefits package.
What the staff say:
"Due to a long commute when I decided to relocate from London to Sheffield, HLM gave me the option to move studios and also to work from home. I originally went into the studio for three days, working from home twice; also starting and finishing earlier.

"This meant I could save money on petrol and parking, but more importantly, it saves me hours of commuting time, helps me avoid traffic and allows me to spend evenings with my family and walk my dog each evening. Flexible working has been invaluable to me, but more so since I fell pregnant."
HTA Design - architect
Work-life balance
The company says it believes in making a good work-life balance a reality, offering flexible working to all staff and particular flexibility to carers and parents, along with an enhanced maternity and paternity package. HTA has set up offices in Edinburgh, Manchester and Bristol to enable staff who moved but did not want to leave to continue working for the firm.
What the staff say:
"At an incredibly stressful time in my family's life, it was a huge relief to know I had the unwavering support of HTA. I was unable to plan when I would be able to work […] I was always met with the same responses: 'Family comes first' and 'You have supported HTA over the years, it's time for HTA to support you'."
MSMR Architects - architect
Flexible working
The firm runs a flexible working policy with core working hours of 10am-4.30pm, improved maternity and paternity benefits, collaborative practice with time allocated for learning, research and study and individual arrangements for flexible working. It says this has increased staff satisfaction and happiness and sustained a low staff turnover.
What the staff say:
"MSMR has been incredibly supportive throughout my pregnancy, maternity leave and on my return to work. Two days before I went on maternity leave, I was promoted to associate level – I think that highlights the company's ethos when it comes to career progression for staff who also happen to be parents."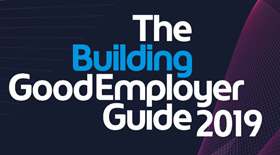 Are you a good employer?
The process to find the winner of next year's Good Employer Guide Award will begin in June 2019.
If you would like to be considered in next year's survey please register and we'll contact you when the process begins: www.building.co.uk/GEG19
Contact carolyn.leftly@building.co.uk if you require further information.
Building Good Employer Guide 2018
1

2

3

4

5

6

7

8

9

Currently reading

Building Good Employer Guide 2018: Flexible working and parental policies category

10