Read about the winner and runners up for this year's Building Magazine Project of the Year Award

Entered by Sir Robert McAlpine / Foster + Partners
Bloomberg's European HQ in the City of London rejects the high-rise typology encouraged by the planners. In its sensitive engagement with historic context, materials and public realm the US giant gave its UK audience a lesson in civic responsibility. The scheme also boasts a trailblazing environmental strategy including a "breathable" external envelope and a radical ceiling system that combines lighting, ventilation and acoustics.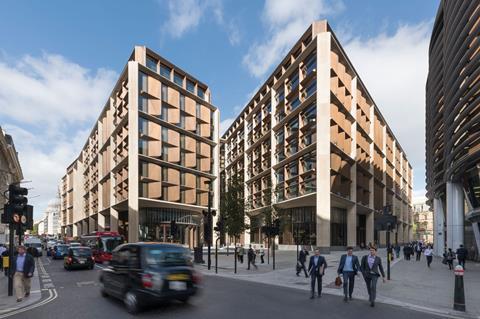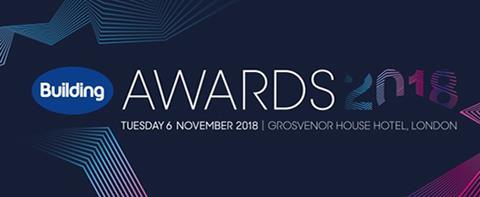 Runners-up
Bristol Business School
Entered by ISG
Home to 6,300 students and staff in the business and law faculties of the University of the West of England, this £55m new glass and stone building forms a campus hub with a radical hybrid teaching philosophy that allows the business world to engage directly with staff and students. Facilities include a legal clinic and showcase court rooms.
Dudley College, Advance II
Entered by Dudley College Advance II Alliance
This carbon-friendly technology centre could have a radical impact on the future of risk management and project collaboration in the UK.
It is the first project in the UK to use integrated project insurance, a novel procurement route that establishes a single project bank account and combines liabilities by centralising insurance for the team.
Entered by WilkinsonEyre / Jonathan Tuckey Design
These three grade II-listed disused gasholders at King's Cross are transformed into linked cylindrical blocks of 145 flats. The cast-iron latticework drums are structurally independent of the new buildings but interwoven with them to create a landmark scheme that resonates powerfully with the raw industrial heritage of its host structures.
Harris Invictus Academy
Entered by Scott Brownrigg / Galliford Try
This south London free school forges an inspiring teaching environment from a challenging set of constraints, including a difficult site and limited funding. The result successfully marries the prescriptive output models of the Education and Skills Funding Agency with exceptional design standards and innovation.
Entered by Portakabin / Mace / ESFA
The tragic fire at Grenfell Tower left the local school cordoned off due to its proximity. The response was the biggest emergency build Portakabin has ever undertaken, with a new temporary school serving almost 1,000 pupils built in just nine weeks. Built entirely offsite and comprising 200 modules that provide 7,500m² of space, this claims to be the fastest school ever built.
Rathbone Square
Entered by Make Architects / Great Portland Estates
A formerly inaccessible Royal Mail sorting office in London's Fitzrovia has been transformed into a vibrant scheme housing 142 flats and 13 retail units, as well as offices prelet to Facebook as its new London HQ. Best of all is the new 1,800m² public garden around which all these sit – a generous piece of placemaking that embeds the scheme within its surrounding pedestrian realm.
Royal Birmingham Conservatoire
Entered by Galliford Try
This £57m purpose-built state-of-the-art teaching and performance academy contains a 500-seat concert hall, a 146-seat recital hall, a 100-seat organ studio, a 100-seat experimental studio, more than 70 teaching rooms and an 80-seat jazz club. Student facilities sit behind a restrained brick facade that eschews the flashy exhibitionism of much of Birmingham's showpiece civic architecture in recent years.
The Christie Proton Beam Therapy Centre
Entered by Interserve
Construction and science fiction meet at the NHS's first facility for proton beam therapy, which treats cancer with minimal damage to healthy tissue. The building houses the 280-tonne cyclotron used for treatment, plus three 10m-diameter rotating gantries at 180 tonnes each. The building achieves a breathtaking roster of construction feats including 20,000m³ of concrete weighing 48,000 tonnes and 10km of services pipework.
White Collar Factory
Entered by Allford Hall Monaghan Morris
Arguably the earliest large-scale representation of the offices trend prioritising informality, individuality and wellness over corporate monoculture, White Collar Factory harks back to the simplicity and efficiency of 19th-century factory buildings and translates this into a 21st-century template centred on high ceilings, deep plans, simple passive facades and smart servicing. The result is one of the most ambitious office buildings in London and a landmark development that could serve as a template for future office design.