The companies in the training initiative category include NG Bailey and Rider Levett Bucknall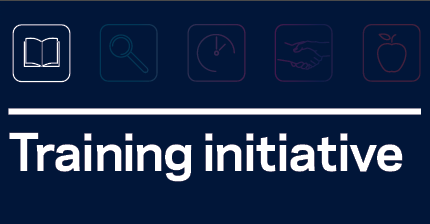 Building Award nominee: NG Bailey - contractor
LEAP
NG Bailey founded its Leadership Engagement and Performance programme (LEAP) to help staff develop the skills and behaviours to manage people more effectively, in response to employee feedback asking for structured management training. The programme comprises a two-day workshop and e-learning modules to help managers understand their responsibilities, increase self-awareness and give them the confidence to have effective conversations about performance and behaviour. It uses new psychometric tool Lumia Spark to create a personalised portrait and there is an app participants can access post-training. Managers reported an increase in confidence. The firm says it held more than 5,100 training days in 2017 and spent more than £250,000 on LEAP's pilot year, with £500,000 budgeted for the next 12 months.
What the staff say:
"The most helpful element of the LEAP programme for me was to understand where other people are coming from, what their personality traits are and how I can adapt my style in dealing with individuals to reach our end goals.

"After the training, I found it easy to identify the preferred style of others and have learned to approach situations and people differently. The programme raises self-awareness but, more importantly, an awareness of other people's feelings and qualities, and how best to work together. LEAP also reinforces that it takes all types of personalities to make up a team."
Building Award nominee: Rider Levett Bucknall - Consultant
GEEP
The Global Experience Exchange Programme (GEEP) was launched in 2017, offering workers the chance to undertake a placement in one of the company's offices in another country. Fourteen people travelled across the world in the first cohort for month-long placements. The objectives of the programme are to encourage personal development, build the firm's international network through global partnerships and promote the sharing of business knowledge, expertise and innovation. RLB says feedback has been immensely positive from both candidates and host offices, and that the programme has helped to establish deeper connections between global offices, making it easier to pool knowledge, best practice, expertise and innovation. It also says the chance to work abroad is valuable for retaining staff and attracting new entrants.
What the staff say:
"I have already started transferring the business development initiatives used in the London office [to the South African business where I am an associate director]. I loved the enthusiasm of the business development teams in the UK. They demonstrated their passion for how they want to provide input into the business development of the company and I aim to implement this spirit here [in South Africa].

"My experience in the UK was invaluable […] GEEP is a great initiative – well done to RLB for implementing such a programme."
Building Award nominee: Telford Homes - Housebuilder
Careers Under Construction
Telford Homes set up the Careers Under Construction trainee scheme in 2017 to mitigate against the expected loss of knowledge as a result of the industry's ageing workforce – 29% of the firm's employees are set to retire in the next 10 years – and a shortage of entrants. It has broadened its intake by creating a trainee scheme that removes the entry requirements needed to attain a higher-level qualification. There is no upper age limit, to encourage career-changers as well as school and college leavers and university graduates. All trainees achieve a formal qualification in the form of a degree or a Level 6 NVQ. Telford believes the mix of formal education, structured self-directed learning portfolios and experienced mentors provides the best possible start in the industry by giving supportive opportunities to apply knowledge learned.
What the staff say:
"I was undertaking a career change and Telford Homes appealed to me because they offered a scheme tailored for someone in this situation. Here, I undertook a rotational process in every core department, as well as being supported through a part-time degree and Chartered Institute of Building mentorship towards my chartership as a construction manager.

"The Telford Homes trainee workbook stood out to me. This acts as a framework, setting relevant and realistic objectives, which in turn develop vital skills that have propelled me into taking on more responsibility in my role."
Assael Architecture - Architect
Staff training
Students at Assael have weekly contact with the practice's founder. They are paid an appropriate salary, have two weeks of study leave and their university fees are covered. The firm says it encourages staff to pursue development in their chosen fields and has spent more than £60,000 on training this year. It also won the IIP Gold Employer of the Year 2017.
What the staff say:
"I've been working at Assael for just over a year and have enjoyed my time immensely. I chose to move to the practice due to its reputation for student support and it has exceeded my expectations. Importantly, [founder] John Assael personally mentors all students through tutorials and mock oral exams."
BE Design - Architect
Student mentoring
BE Design has five apprentices and five graduates, alongside sponsoring three university students and mentoring six more. As part of its work promoting the industry to young people in Nottinghamshire and Lincolnshire, a female director of the company acts as an ambassador to inspire more young women to consider a career in engineering.
What the staff say:
"I was offered a position as an architectural apprentice after the team spotted my strengths and potential talent. I worked four days a week and one day at Lincoln College, allowing me to study towards a formal design qualification. In 2017, I enrolled on an architectural technologist's degree course."
Curtins - Engineer
Curtins Academy
The firm created Curtins Academy, a four-year development programme delivering key technical, professional and commercial industry principles to graduates, in line with main relevant professional institutions and Engineering Council specifications. The first cohort to complete the course graduated in May 2018 and 98 students enrolled in 2017/18.
What the staff say:
"Upon joining Curtins and the innovative academy straight from university, the encouragement, coaching and support that I received to progress my skills and confidence was integral to my becoming professionally qualified as a chartered engineer."
Edward Cooper Young - Consultant
Apprenticeships
The company spends about 10% of its turnover on training and development each year. Its Apprenticeship Surveyor Programme, which is in its fourth year, has been extended to include a digital marketing apprentice. The firm says all its apprentices so far have remained and will work towards RICS chartership with the firm.
What the staff say:
"I joined as a project surveyor in 2013. The company supported me in completing my Assessment of Professional Competence (APC) so I could become a fully qualified chartered surveyor (MRICS). My rise within the company has been excellent, meaning I now head up a team of 12 people."
Method Consulting - engineer
Graduate training
Method says it puts young engineers at the heart of its business. It provides training schemes for a graduate building services engineer, graduate sustainability consultant and a building services engineering technician. Engineers are also trained in BREEAM to promote sustainable practce and can take advantage of lunchtime CPD seminars.
What the staff say:
"I joined Method because I believe the practice has a modern approach to building services, with sustainability at the centre of everything they do. In terms of developing my knowledge and experience, Method likes to encourage continuous learning and has been good at helping my develop both.?
Orms - architect
Upskilling
Training initiatives by Orms include improved induction training with a refresh in the first, second and third month, led by a team of four specialists. A full-time BIM manager leads training sessions for staff including personalised Revit tuition, while the company also runs upskilling lessons on InDesign and Union Square software.
What the staff say:
"I joined Orms in March 2017 and was immediately scheduled into various induction sessions and software training sessions. It's important to allow new starters a few weeks to learn how everything works. It's a small investment in time up front, but makes for much more confident and efficient team members."
Webb Yates Engineers - engineer
Enquire Within
Enquire Within is Webb Yates Engineers' internal learning programme, run for employees by employees. It was established in summer 2017 to share, develop and build upon the knowledge base across its offices. It says that since the initiative began a year ago, 89% of UK staff have attended at least one session.
What the staff say:
"Participating in Enquire Within when I first joined the company was extremely valuable - it introduced me to staff, projects, and the diverse ways of working across the UK offices. Generally, it was a fantastic way to understand the office culture and to feel settled as a new starter."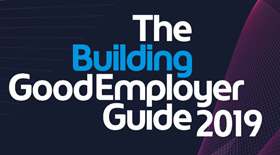 Are you a good employer?
The process to find the winner of next year's Good Employer Guide Award will begin in June 2019.
If you would like to be considered in next year's survey please register and we'll contact you when the process begins: www.building.co.uk/GEG19
Contact carolyn.leftly@building.co.uk if you require further information.