The companies in the inclusion category include Henry Riley and Pozzoni Architecture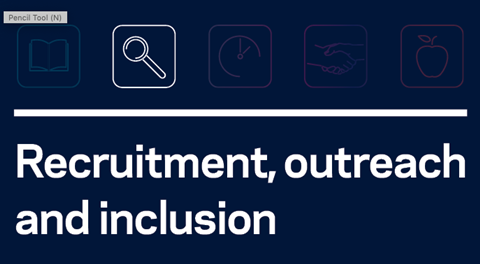 Henry Riley - consultant
Various initiatives
The firm says it is tackling the shortage of quantity surveyors and project managers with a wide range of measures including apprenticeship schemes, trainee programmes and non-cognate opportunities. It has also "adopted" an inner-city school and is part-funding the training of a specialist teacher for the Design, Engineer, Construct! syllabus.
What the staff say:
"Overall, I am thrilled to be working with a company that supports my growth with a structured career path ahead. The non-cognate programme offered by Henry Riley emphasises that diverse academic backgrounds should not be a hindrance to joining the construction industry."
Pozzoni Architecture - architect
Pozzoni Academy
To attract and retain talent, the Pozzoni Academy develops young architects, designers and technologists with structured learning, mentoring schemes and graduate training programmes. These are delivered through partnerships with schools, colleges and universities including the Manchester School of Architecture.
What the staff say:
"I came to Pozzoni as an undergraduate student in 2009 for a week's work experience and nine years later I am an employee and a fully-qualified architect. Pozzoni continued its support throughout my university studies, providing part-time employment as well as guidance."
Rider Levett Bucknall - consultant
EDI steering group
The company says it is committed to a number of recruitment, outreach and inclusivity schemes including its equality, diversity and inclusion (EDI) steering group. The David Bucknall scholarship is offered to students in Birmingham, targeting those underrepresented in construction, and its First Rung initiative supports young people's entry into the industry.
What the staff say:
"Receiving the David Bucknall scholarship has positively transformed my student life. It has enabled me to not only study a RICS accredited degree but also gain exposure to industry with real-life work experience by working on live projects with professionals in the industry."
Scott Brownrigg - architect
Apprentice programme
Scott Brownrigg's pilot apprenticeship programme has been developed in partnership with Oxford Brookes university, to enable students to work and earn while studying for RIBA Part 2 and 3. It also provides a number of bursaries, sponsorships and an MBA, and works in partnership with the Stephen Lawrence Charitable Trust.
What the staff say:
"Scott Brownrigg values the importance of diversity within the industry, in education and in supporting worthy charities such as the Stephen Lawrence trust. I believe that through their successful partnership, other practices will be encouraged and follow their lead."
SCS Group - engineer
Diversity
SCS says increasing diversity of intake has been a key focus. It has looked at how to make its practices more inclusive by delivering training on unconscious bias and ways to ensure fair and equitable recruitment. It has also worked on attracting underrepresented groups, especially in its apprentice schemes, upskilling young people while they are in role.
What the staff say:
"[I'm an apprentice project manager] and work alongside the project manager. It's a very friendly atmosphere here. I was welcomed as soon as I came in. One of the best skills I've learned working with SCS is that you can talk to people face to face and get things sorted pretty quickly."
Solomons Europe - consultant
AQSP
To combat the shortage of quantity surveyors coming into the industry with skills in the process and energy sectors, the firm has implemented the Accelerated Quantity Surveying Pathway (AQSP) to offer a route into quantity surveying for anyone over the age of 17. It has created bespoke development pathways for each new recruit.
What the staff say:
"The AQSP really appealed as it offered the opportunity to gain practical experience while developing my academic knowledge. Since starting the pathway, I have enrolled on an MSc in quantity surveying. Although it has been a steep learning curve, it is rewarding to see how much I have progressed."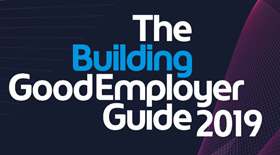 Are you a good employer?
The process to find the winner of next year's Good Employer Guide Award will begin in June 2019.
If you would like to be considered in next year's survey please register and we'll contact you when the process begins: www.building.co.uk/GEG19
Contact carolyn.leftly@building.co.uk if you require further information.