PFI contract beset by faults to 75 cells in Leeds and Wakefield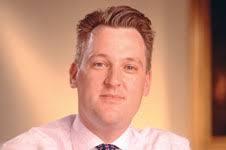 West Yorkshire Police has put Interserve on notice that it will be asking for compensation after it said 75 police cells built by the firm were not up to scratch.
An Interserve-led consortium won a £150m PFI contract back in March 2012 to build two new divisional headquarters for the force, along with a training facility as well as new custody suites in Leeds and Wakefield.
At the time, the firm's then chief executive Adrian Ringrose (pictured) hailed the deal and added: "Our team is really looking forward to delivering such a high profile project."
But a West Yorkshire Police spokesperson told Building that all 40 cells at the Leeds site have been closed since the summer while repair work is carried out.
He added: "The Leeds Custody Suite has 40 cells and is closed while permanent repairs are being made with contractors on site and working to a programme. We won't be able to give a more accurate re-opening date until the works progress further."
The 35-cell custody suite in Wakefield has less serious defects but will also require repair works once the Leeds facility reopens, the spokesperson added.
He said the force's contract is with a special purpose vehicle (SPV) set up to carry out the work called West Yorkshire Operational PFI Training and Accommodation Ltd.
According to documents filed at Companies House, the SPV's registered office is Interserve's head office at Twyford in Berkshire.
He added: "The force is negotiating compensation with the SPV for the custody closure and there are contractual provisions to allow this. In addition the force is not contributing to any of the costs of the repairs which are being met by the SPV and their supply chain."
Interserve's FM arm is also part of the team with the length of the concession lasting 27 years, until 2039.
A spokesperson for Interserve said: "We are working collaboratively with our partners to solve the problem."
Earlier this month, Building revealed that Interserve pulled out of a joint venture picked to build and operate student homes after its financiers ordered it to do so.
The firm was part of a consortium appointed to deliver 1,000 homes for students at Durham university under a £85m DBFO deal.
In a trading update put out on Friday, Interserve revealed year-end net debt would be between £625m and £650m versus £503m last year as it dealt with the impact of delays to its energy-from-waste work and waiting longer than expected to get paid for work in the Middle East.