Stock halved in minutes and down 90% from January high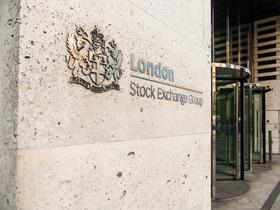 Interserve's share price has halved in the first couple of hours of Monday trading as investors respond to a second rescue plan in a year which will see the firm hand control of the business to its lenders in a debt for equity swap.
The firm said the talks would probably leave shareholders nursing big losses.
Shareholders will need to agree the plan which is expected to be finalised early next year.
Its share price dropped to just 6p within 15 minutes of the market opening, recovering to 12p as of 10am.
Interserve started the year with a 99p share price, hitting a year-high of 123p four days after the collapse of Carillion on 15 January.
Cenkos analyst Kevin Cammack said he had moved the stock to a no rating and added: "The current [11p] price – it could just as easily be 3p or 15p - is mere option money on what sort of Interserve comes out of all this in 3-5 years' time."
But the problems which have engulfed the firm, notably escalating losses on a string of energ-from-waste schemes, has seen its share price tank in recent months.
At their peak in 2014, Interserve's shares traded for 717p each.
Cammack said he had some sympathy for chief executive Debbie White, who took over from previous incumbent Adrian Ringrose last September.
He added: "She walked into this maelstrom almost from day one. I am not going to blame a lack of due diligence on her behalf because a series of events not just EfW has conspired to all but put paid to this former near £1bn (at peak in 2015) business."
Interserve told shareholders this morning that their stock was likely to be diluted, as the firm will likely give its creditors equity in exchange for another lease of life.
Last month the contractor said its net debt will reach between £625-650m.