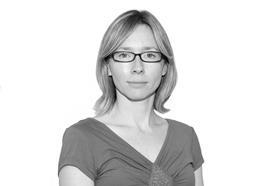 It's been a hell of a year – hell being the operative word that describes a whole lot more than the Brexit fiasco that seems more out of control with every news bulletin.
Cast your mind back to our first edition in 2018 when we were witnessing Carillion desperately trying to fix its finances. Our 2018 predictions feature suggested this year would be make or break time for the UK's second biggest contractor, but few could have known that in just a matter of days the government would pull the plug and force it into compulsory liquidation.
While the initial collapse was sudden and dramatic, the fallout has been slow and painful as the number of company collapses in the supply chain steadily increased.
There's nothing new in high-profile projects hitting problems, but it's hard to dismiss the feeling right now that they are symptomatic of a struggling industry
One thing is clear, Carillion – for all its unique faults – reflects a general malaise among main contractors and to some extent the wider construction industry. How is it possible, as Mace's Mark Castle told Building Live last month, that companies focused solely on contracting find it extremely hard to make margins above 2%?
Our annual Top 150 Contractors and Housebuilders research published in July revealed that the country's 10 biggest contractors made a combined margin of less than half a percent on turnover of £31bn. The average margins for all the contractors in the league was higher, but still only 1.7%. This pitiful return is in stark contrast to the volume housebuilders, racking up margins of 14% and accounting for 87% of all the profit in the league.
As the year progressed, many contractors became bogged down with losses on big-ticket projects. Interserve headed the list with a £244m loss in April largely due to problems on energy-from-waste jobs, a sector that also contributed to Sir Robert McAlpine recording a £43m hit in its 2016/17 results. And now it looks like control of Interserve will be handed over to the banks as it negotiates a debt-for-equity swap with its lenders.
Others have had their fair share of headaches – Kier's £264m rights issue last month was painful for shareholders but a necessary measure to move it from a net debt to a net cash position. Meanwhile, the country's biggest private builder, Laing O'Rourke, is blaming "historic turbulence in the construction sector" for the late filing of its annual accounts.
The general public may not be that concerned about the financial health of construction companies, but when it comes to the fate of the projects they build, that does make them sit up. So what has unfolded over the past 12 months is a real concern for the man and woman in the street.
We started the year fully expecting Londoners to be able to start travelling on Crossrail this month (instead, the bill has gone up by another £2bn, with no end deadline in sight); Spurs fans to enjoy their home games in their new stadium (again no deadline yet); drivers to be using the Aberdeen bypass (it's now promised for Christmas, over a year late); staff at Carillion's Midland Met and Royal Liverpool hospitals to be just over a year away from moving into their new buildings (now they could be four and three years late respectively); and Haringey residents to get £2bn of housing development investment in a deal between the council and Lendlease (instead, there was a legal spat and an out of court settlement).
Of course, there's nothing new in high-profile projects hitting problems, but it's hard to dismiss the feeling right now that they are symptomatic of a struggling industry. The latest Office for National Statistics stats show that construction output fell 0.2% in October, while new orders in Q2 fell to a six-year low and although they rebounded in Q3 they are still well down on levels typically seen over the last five years. Meanwhile, the Construction Products Association has pointed out that the supply chain is facing a triple threat of rising costs for labour, materials and fuel and downgraded its forecast for growth in 2019 to 0.6% from its previous estimate of 2.3%.
We know that construction's fate is closely tied to that of the wider economy, which is why the ongoing Brexit uncertainty is so damaging. In the pages of Building back in January Arcadis' Will Waller wanted to see progress in the negotiations by March, otherwise he warned businesses would have to plan for no deal. Those fears have come to pass and with the parliamentary vote on the Withdrawal Agreement now pushed back to no later than 21 January, we are moving inexorably closer to the 29 March cut-off date with no plan in place – or certainly no plan that would be sure to win parliamentary approval.
In short, things appear to be in a mess. Yes, we have seen chinks of light with details of investment through the construction sector deal, and some shining examples of innovation and forward thinking on display at this year's Building Awards. Construction is a resilient industry, as the optimists keep saying – it will pull through. But how? That's the key question we are asking you in our latest Brexit online survey this week. To inform our coverage for 2019 we want to know about your contingency plans and how you plan to protect and indeed grow your businesses in these uncertain times. So do take part, tell us your views and we'll present the results when we return from the Christmas break. One thing is sure, 2019 is not going to be boring.
Chloë McCulloch, acting editor, Building