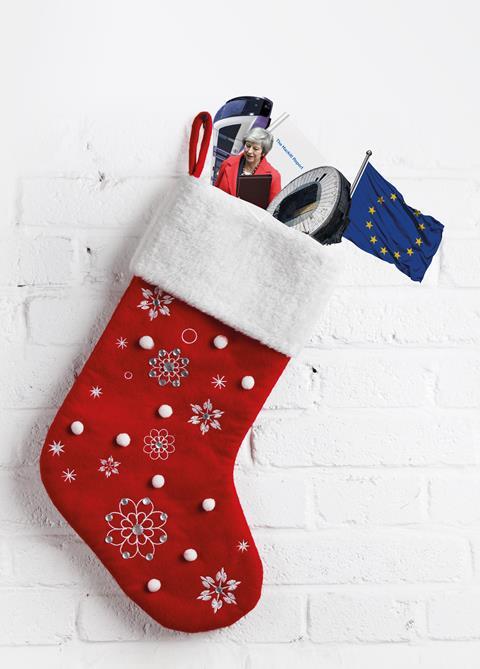 The Hackitt review
The outcome of the review of fire safety by Dame Judith Hackitt was no less controversial than expected, given last year's interim report. Hackitt called for the government to hugely bolster the process for designing and approving high-rise residential buildings, with a new regulator – the Joint Competent Authority (JCA) – and tough sanctions for those flouting the rules. But she roused anger by not recommending more prescription in the regulatory standards themselves, prompting the government to propose a ban on combustible cladding materials despite – not because – of her findings.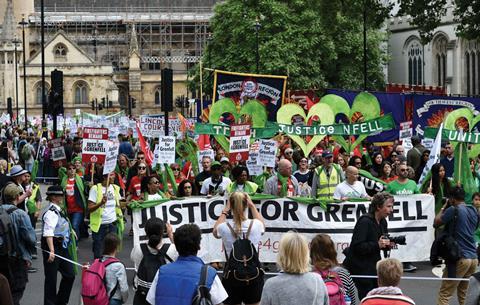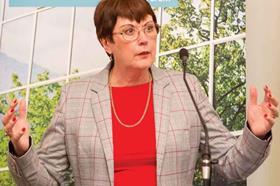 The implications of this ban, confirmed in the last weeks of the year, are not clear, and many believe it will put the kibosh on the UK's nascent cross-laminated timber market.
While social landlords started to get to grips with the work necessary to improve their stock, fears over the condition of existing buildings shifted to privately owned tower blocks, with many landlords attempting to get residents to pay to make their blocks safe to inhabit.
As part of the combustibles ban last month, local authorities were given powers to remove unsafe cladding on private buildings and recover the costs from the building owners.
Meanwhile, testimony to the public inquiry into the Grenfell Tower fire, which began in earnest in June, provided a tragic and sobering reminder of why such radical action has been needed.
While much of Hackitt's report secured broad support, there are still many calling for even greater prescription. With no formal response yet provided by government, there remains huge uncertainty over how many of the most important recommendations will be brought forward, such as what form the proposed JCA would take. Hackitt's decision to limit the new regime to residential buildings over 30m in height is also in doubt, given the fact that current Building Regulations guidance for tall buildings kicks in at 18m.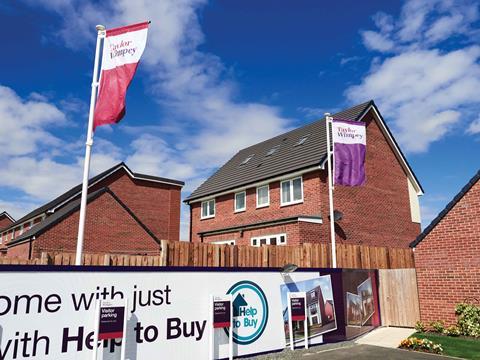 The economy
After strong industry growth in 2017, the construction sector went into 2018 expecting this to continue – albeit at a more modest level. But prolonged bad weather – the so-called Beast from the East – and Carillion's collapse quickly put paid to any early optimism. Output slumped in the first three months of the year, with new work in the first quarter down by 3% as sites were snowbound for long periods and clients assessed their options post-Carillion.
However, from May onwards pent-up demand pushed over from the early cold spell saw a rapid recovery in output, which by July took the industry overall back to the monthly level of work seen at the end of 2018.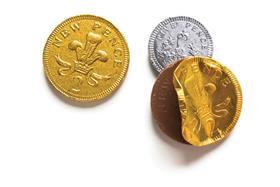 Continued growth in housing output, particularly in the public sector, supported this recovery. However, with house prices stagnant or falling, private housing sales were more than ever reliant on the government's Help to Buy subsidy, with nearly 50,000 sales benefiting from the programme in the year to June, a 15% increase on the year before. A decline in housing new orders in the second quarter suggested that output rises would not continue indefinitely.
Infrastructure workloads also grew, offsetting continuing declines in public building and private commercial work. The overall economic uncertainty, however, saw continued declines in new construction orders throughout the year, which according to the Office for National Statistics in the second quarter fell to the lowest level since the height of the post-credit crunch recession in 2012.
The year drew to a close with the Construction Products Association blaming Brexit uncertainty and infrastructure delays for downgrading its forecast for construction in 2019 to 0.6% from its previous estimate of 2.3%, while saying growth for 2018 looked set to be flat.
Obituaries
This year saw the passing of a number of prominent individuals from the world of engineering, design and construction.
In March it was announced that Rex Reynolds, former president of the Institute of the Clerk of Works, had died at the age of 89. A bricklayer, contract foreman and area building manager for Bath city council, Reynolds became the institute's youngest member in 1954.
The following month, US native Hank Dittmar died, aged 62. Leading urbanist Dittmar ran the Prince of Wales' Charitable Foundation for eight years from 2005 to 2013.
Tim Wray, a former chair of Turner & Townsend, also died in April, aged 69. Wray, who spent his entire 45-year career at T&T, moved to South Africa in 1982 to lead the firm's first outpost outside the UK.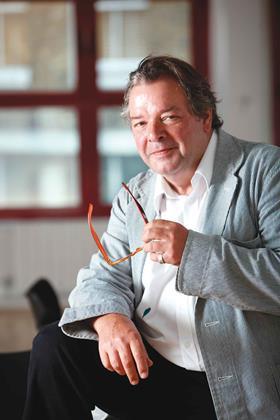 Then in May, former Stirling prize winner Will Alsop died aged 70 after a short illness. He won the prize in 2000 for Peckham library but was equally well known for what went unbuilt, notably Liverpool's Fourth Grace, dubbed the "diamond knuckleduster".
In June Michael Dickson, a co-founder of engineering practice Buro Happold and former president of the Institution of Structural Engineers, died aged 73. He was awarded a CBE for services to engineering in 2005.
As the year drew to a close, in November the industry lost a pioneer of sustainable construction in Neil May, a founding director of the Passivhaus Trust and who also set up the Association for Environment Conscious Building and the Good Homes Alliance.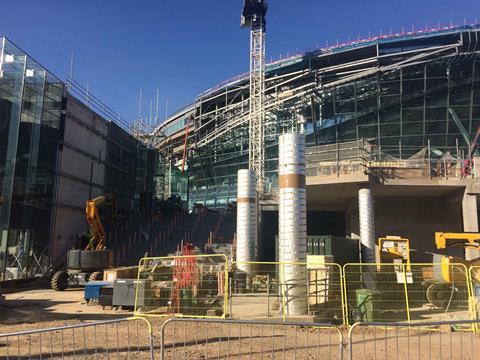 Spurs stadium
While Carillion might have dominated industry conversations, the news that Mace was behind schedule building the new stadium for Tottenham Hotspur showed, once again, that "problems" and "stadium" often go hand in hand. The club announced late one Monday evening in August that the venue was running late and the following week Building revealed why: faulty wiring.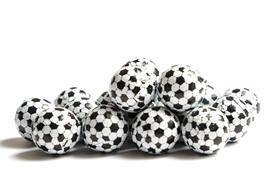 The work to carry out repairs on the fire alarms is still going on and, at the time of writing, the club was due to issue another update on when the stadium might open. High-profile dates and games have come and gone, and it looks like its game against Manchester United in the middle of next month might go the same way – the hike up to north-west London and Spurs' temporary home of Wembley seems on the cards for fans for a while longer.
When the new ground will open is anyone's guess – even club chair Daniel Levy admitted in late October that he didn't know. That Spurs wanted the stadium to be open in time for the 2018/19 season is obvious – and understandable. But as the club continued to issue bulletins throughout the autumn, some wondered why the club didn't just call time on an opening for this season and wait until next. Keeps the headline writers busy, mind.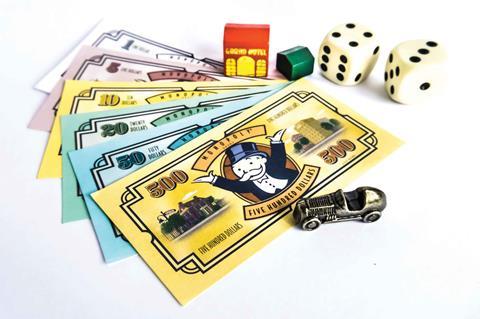 Mergers and acquisitions
While the UK construction sector went into a state of shock in the immediate aftermath of Carillion's collapse in January, a number of firms jockeyed for position in order to snap up contracts that the bust company could no longer honour.
This kept some busy, but otherwise this year was relatively quiet in terms of M&A activity – at least compared with 2017, which witnessed a bit of a takeover bonanza in the wake of the shock and awe of 2016's EU referendum result.
Still, firms grabbed opportunities where they could. Groundworks firm Keller spent £64m on US contractor Moretrench in January, while the largest deal by far in financial terms in 2018 was Breedon's £455m purchase of Belfast-based building materials group Lagan in April.
Conversely the same month saw a potential enormous acquisition taken off the table, as shopping centre giant Hammerson backed away from splashing out £3.4bn on rival firm Intu, citing growing concerns around the UK retail sector. A deal that did go ahead in April was Countryside Properties' £134m deal to buy affordable homes specialist Westleigh.
Legal spats
So, what have the good old lawyers been up to in 2018? Early in the year, they were of course busy with the Carillion collapse, including when some subcontractors found themselves locked out of sites. Lawyers warned them off attempting to retrieve their equipment, saying anyone tempted to break out the bolt cutters could find themselves committing a criminal offence.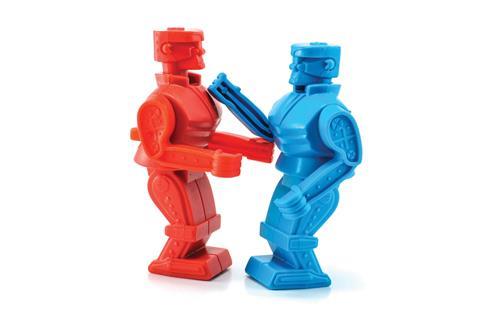 In May, work finally started on the controversial £825m Renzo Piano-designed Cube scheme in Paddington, after several court battles caused delays.
May was also the deadline to get to grips with the new GDPR rules on data privacy, which brought us all a deluge of spam and caused companies a lot of data headaches.
In July, the RIBA wrote a "cease and desist" letter to one of its own presidential candidates, Elsie Owusu, ordering her to stop making "damaging allegations" about the institute after she suggested chief executive Alan Vallance earned six times the average architect's salary. It said this amounted to a "flagrant breach of confidentiality" calling it "unsubstantiated and damaging to RIBA and its chief executive officer".
In August, former footballers Ryan Giggs and Gary Neville's St Michael's development faced a court challenge as Manchester Civic Society disputed the planning approval given to Hodder & Partners' 40-storey design, questioning whether the correct approach had been taken in assessing if a development would cause substantial harm to heritage assets. The challenge was later rejected.
In September, the government warned owners and developers of buildings covered in unsafe ACM cladding, as used on Grenfell Tower, to remove it or face legal action, hefty fines and the risk of being blacklisted from government contracts.
October brought an appeal court decision that spared Arcadis a potential payout of millions of pounds, in a ruling that underlined the risk of starting work on site before contracts are finalised. It reversed an earlier decision that the consultant had no liability cap in a dispute over work undertaken for contractor Amec.
In November, the High Court began hearing a demand for action over loss of privacy caused to residents of RSHP's Neo Bankside development by the 10th-floor viewing gallery of Herzog & de Meuron's Tate Modern extension. Five owners of flats in the south London development, where prices ranged from £2m to £19m, had last year launched legal action against the Tate Board of Trustees calling for that part of the open-air viewing gallery to be cordoned off or screened to provide greater privacy. One of the claimants said in evidence they had counted 84 visitors photographing the flats in the space of 90 minutes.
Also in November it emerged Lendlease had begun legal action against Haringey council after it scrapped the controversial £2bn housing plan the pair signed in 2017. The north London borough had voted in July to bin the Haringey Development Vehicle, a joint venture created by the previous Labour administration, which had planned to build 6,000 homes. Lendlease said the council's decision was "unlawful" but the council said the deal was a conditional one and anyway had capped at about £500,000 the cost of compensating Lendlease in the event of the deal being pulled. The case was settled out of court.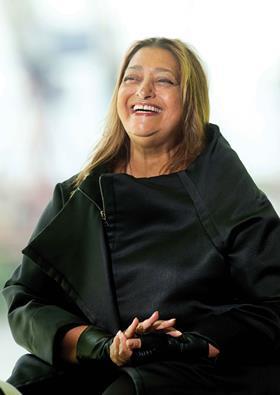 The year ended in high drama, as later that month civil war erupted at Zaha Hadid Architects: the late architect's (pictured) long-time business partner, Patrik Schumacher, lodged a claim in the High Court against his three fellow executors of Hadid's £70m will.
Quotes of the year
"I felt like a bailiff"

Former Carillion chief executive Richard Howson on trying to get paid in Qatar
"It's a disgrace that has left a cloud over the industry"

Redrow chair Steve Morgan on Persimmon bonuses
"If people had better homes […] they wouldn't be going around knifing people"

Developer Sir Stuart Lipton on poor-quality housing
"The team will deliver the job: no individuals will deliver the job"

Flan McNamara on the importance of the team in construction
"In image management terms alone, Brexit has not been [the UK's] finest hour"

Gleeds chair Richard Steer on Brexit
"I wish I was able to confirm an exact opening date and fixture"

Spurs chair Daniel Levy, speaking in October on exactly when the club would get its new stadium
"It would never have got approval now"

Balfour Beatty boss Leo Quinn on whether he would have signed the deal to build the loss-making Aberdeen Western Peripheral Route
"I was asked and gave them a one-word answer"

Bill Hocking, Galliford Try's construction boss, on taking over Carillion's Midland Met hospital job
"My investigation has determined that there are people out there taking shortcuts, cutting costs and not taking responsibility for building buildings that are safe for people to live in"

Dame Judith Hackitt on the construction industry
"The government has failed to listen"

Mace chief executive Mark Reynolds on Theresa May's Brexit strategy for construction