Consultant tells industry that hikes in materials and labour prices are here to stay for a while yet
Ongoing hikes in the cost of materials and labour will keep sending the price of jobs heading north, Turner & Townsend has said.
The consultant's latest UK market intelligence report revealed significant revisions to earlier forecasts, with the business warning UK construction to prepare for tender price inflation to remain high in the short to medium-term.
It said this was on the back of rising client demand, problems getting hold of labour and supply chains stretched to breaking point which last week saw several oil firms say they would not be able to get enough petrol to forecourts because of a shortage of lorry drivers, leading to panic buying of petrol over the weekend.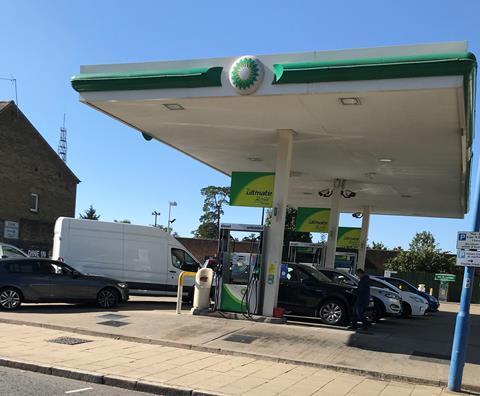 T&T warned that a spike in cases of covid-19 this winter and the imposition of another lockdown would worsen supply bottlenecks and lengthen delivery times – although client demand could be weakened and bring prices down.
It added that if inflation were to get too high – last week the Bank of England warned UK inflation could hit 4% by the end of the year, double the government's target figure – then clients may mothball jobs.
The report also said contractors were being caught out by the rising costs, having bid jobs when prices were lower.
In the second quarter of this year, the average construction weekly wage jumped 14.4%, T&T said, while material costs rose 20.1% in the 12 months to July.
And it dashed hopes the hikes of the past few months might subside by the end of year with T&T reporting that real estate tender price inflation would jump 5.5% this year – a near fourfold rise on its spring forecast of 1.5%.
While hikes of 5.5% would become the norm, it said that in some cases costs may be go up by double figures – or 10%.
The firm said the rises were being driven by wider issues with the UK economy such as the impact of Brexit, as well as changing consumer behaviour in the wake of repeated lockdowns and the response to climate concerns and its effect on the economy.
T&T, which is expected to conclude its deal with CBRE, which is seeing the US real estate giant pay £960m for a 60% in the business, later this autumn, said inflation would stabilise for a period before normalising to 4.5% in 2025.
Infrastructure tender prices lagged slightly behind but also showed a high medium-term trend, forecast at 3% inflation in 2021, increasing to 5% by 2025.
All our coverage of CBRE's takeover of T&T