Read about the winner and runners up for this year's Construction Consultant/Surveyor of the Year (fewer than 100 staff) award
Winner: Plan A
In its fourth year of existence, Plan A has seen its staff numbers grow past the 20-consultant mark for the first time. The consultancy has shown the confidence to move into its own offices in central London and has won a London Healthy Workplace Award from the mayor. In addition to a healthy pipeline of new work, 80% of Plan A's turnover is from clients with which the firm has previously worked.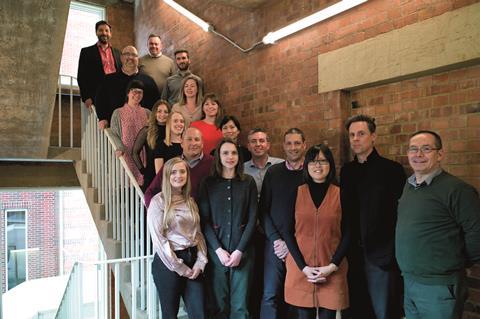 Special commendation
John Rowan and Partners
John Rowan and Partners has a track record of supporting major regeneration projects. Over the past year the consultant has aided with the delivery of hundreds of homes across London and the South-east and has won places on frameworks for Southern Housing Group, L&Q, Hyde, One Housing and Network Homes. Repeat business has accounted for 80% of John Rowan's work. The firm has also launched a mobile HR app that allows staff to manage absences and expenses, review performance reports and access employee documents.

Runners-up
Blackburn & Co
London-based Blackburn & Co saw its staff increase in number last year by more than one-third. Clients include Derwent London, Land Securities, GPE, Helical, Grosvenor, Google and Legal & General. During 2019, the firm's 10th year, it turned paperless and moved to a cloud-based system, so employees can be always operational and have full access to live documents. Projects have included 25 Savile Row, the Copyright Building, 22 Bishopsgate, 65 Davies Street and the Featherstone Building.
Davies Maguire
Projects the firm has worked on over the past 12 months include providing construction engineering services to the concrete frame subcontractor for Google's new HQ. The firm is also working closely with Network Rail to deliver a standardised, fully accessible footbridge design for use at up to 50 stations throughout the UK. Davies Maguire has increased its focus on diversity in the past year, with the firm now employing more than double the industry average of female engineers.
Naismiths
Naismiths has earned a reputation for turning around distressed projects for lenders and administrators. Its consultancy team now accounts for 31% of its instructions, with its asset recovery specialists handling a further 10%. Projects in the past year have included a £20m residential scheme by Halsbury Homes in Norfolk and a 146-room hotel redevelopment by Hilton in London. In 2018/19 Naismiths increased its chartered staff numbers by 37%.
Prosurv Consult
Stoke-on-Trent-based Prosurv has had its highest yearly investment in staff development ever and has achieved a carbon-neutral head office. Projects include co-ordinating work at the New Covent Garden Market redevelopment and phase 2b of Swansea University's Bay Campus, completed ahead of programme. Repeat business has reached 98%. Prosurv has secured a pipeline of activity through to 2022.
Soben Contract & Commercial
Over the past 12 months Soben has taken a strategic decision to become more niche, focusing on the preparation of bills of quantities and long-term staff secondments. In the past year it has secured projects in Denmark, Ireland, Belgium and Morocco, as well as being appointed to deliver bills of quantities for Europe's largest infrastructure project, HS2. The firm has offices in London, Manchester and Glasgow and is pitching for major contracts in the US, thanks to client referral. It has also been working on the £600m St John's Wood scheme in London.
The Construction Consultants
In the past year the consultant has made significant pushes into targeted new areas, securing clients within the residential, leisure, retail and industrial sectors. It has outgrown its existing headquarters, thanks to more than doubling its staff numbers, leading to a planned office move in Birmingham city centre. The firm intends to continue its expansion with the recruitment of an additional project manager and a quantity surveyor this year. The company has also expanded its offer to include construction design and management consulting services.