Read about this year's winner and runners-up of the Engineering Consultant of the Year award
Winner: Webb Yates Engineers
WYE employs 55 structural, architectural, civil and building services engineers. Fee income, profit and staff in the firm's UK offices rose in the past year by 29%, 72% and 15% respectively. Recent projects include award-winnning 15 Clerkenwell Close (pictured) and the renovation of the famous Hoover Building in west London through its transdisciplinary arm, Interrobang, while the Anna Freud child mental health facility in north London is the firm's first scheme to fully implement the timber concrete composites developed in collaboration with Bristol University.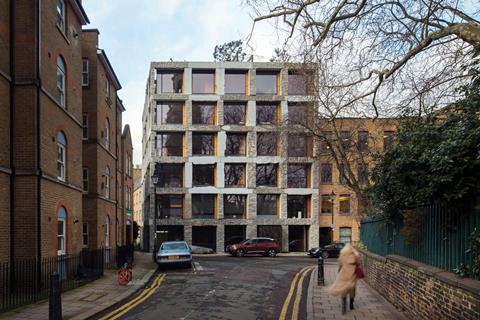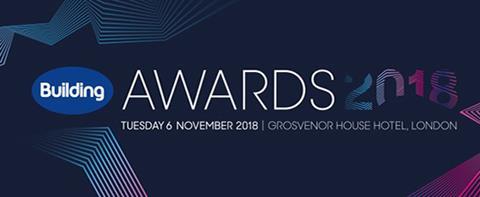 Runners-up
Aecom
Key projects in the past year include the Palace of Westminster restoration, a technical partnership with Highways England on the A303 Amesbury to Berwick Down improvements and designing 24 editing suites for the BBC. The firm also became a founding member of the Climate Change Leadership Council, an international policy institute to promote a carbon dividends framework. Some 85% of the firm's work is repeat business.
BDP
With offices in London, Manchester and Dublin, the firm works across the health, education, workplace, retail, culture and heritage sectors. Recent projects have included the Palace of Westminster restoration programme and the Enterprise Centre, University of East Anglia. It has expanded its Environmental Design Studio and undertakes post-occupancy evaluation on all completed projects.
ChapmanBDSP
ChapmanBDSP is concentrating on diversification and better collaboration, notably in the Middle East, where it has an office, and Africa, where it has delivered seven projects in three countries, including the Britam Tower in Nairobi, Kenya. Closer to home the firm worked on the London School of Economics' Central Buildings redevelopment, developing solutions to make the building more sustainable.
Civic Engineers
The firm last year grew its turnover by one-third to £4.5m as its teams in Manchester, London, Glasgow and Leeds worked on a portfolio of civil and structural engineering projects. It was named lead consultant on the £115m Glasgow Avenues scheme and civil and structural engineer for the Gascoigne Estate regeneration in London. All its engineers are encouraged to become STEM ambassadors.
Curtins
With activity spread across the UK but an emphasis on the north, UK fee income at the Liverpool-based firm – which moved to a new-build office this year – rose 10% in the past year, as it worked on projects such as the £100m new-build rental apartment scheme Exchange Square in Birmingham, the £100m Wellington Place in Leeds, and masterplanning and buildings at Liverpool's £1bn Paddington Village scheme.
Davies Maguire
The firm saw UK fee income rise 10% and pre-tax profit more than double. It has taken on 60 new projects, including Colmore Row, a new-build 104m tower in central Birmingham and worked with Mace on the structure of a "rising factory" enclosure, using modern methods of construction to build two 30-storey towers in 33 weeks.
Elementa Consulting
The London-based firm's projects this year included the net zero-carbon and Passivhaus-certified Hackbridge school in Sutton. It also launched an impact fund that allocates 0.5% of annual revenue to research and development projects, and kickstarted the London Energy Transformation Initiative to develop proposals for energy policy in the new London Plan.
Skelly & Couch
Completions for the London-based firm in the past year included the Bridge Theatre, with its state-of-the-art modular auditorium, a new HQ for UK furniture maker Vitsœ – the first UK building to have a structure made completely of a newly developed beech laminate-veneer lumber – and the new Cambridge Mosque, Europe's first "eco-mosque".
WSP
With UK fee income up by one-third and a 36% rise in pre-tax profit, the past year has seen the firm help transform London Bridge station – Network Rail's biggest-ever station works – as well as working on the One Blackfriars residential tower on London's South Bank and the Royal College of Music. Partnering with universities, WSP more than doubled its intake of sponsored students.