Read about the winner and runners-up of this year's Refurbishment Project of the Year award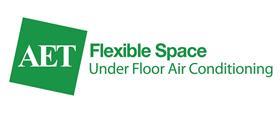 Winner: The Welsh Streets
Entered by Placefirst
This series of derelict terraces in the deprived Toxteth area of Liverpool had been earmarked for demolition but was saved by a public enquiry. Start-up Placefirst then began a methodical, house-by-house restoration, offering the 296 refurbished homes for social rent to the local community. The result is the revitalisation of an entire section of the city that forms the UK's largest empty homes project.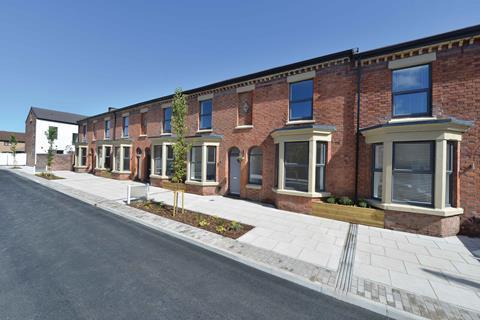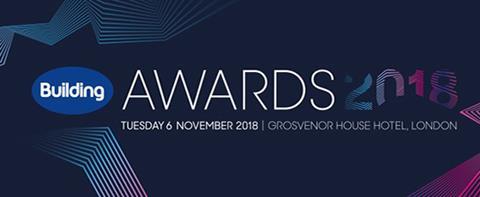 Runners-up
Hackney Town Hall
Entered by Osborne Construction
This renewal of one of London's most splendid art deco town halls restores cherished original features while integrating valuable new services and spaces, for instance turning a former service lightwell into a covered courtyard that rationalises circulation. Local artisans have been central to the revival of decorative features across the entire building.
Hoover Building
Entered by Interrobang
This grade II*-listed 1930s former HQ and factory's conversion into 66 flats features a radical yet heritage-sensitive rooftop extension that houses 12 loft flats within a pitched, prefabricated timber truss and roof-cassette structure supported by existing beams. Elsewhere original art deco features such as the triple-height Crittall windows have been sumptuously restored.
Lambeth Town Hall
Entered by Cartwright Pickard
Beyond the general cleaning and repair of the rich red brickwork and handsome stone dressings of the ornate classical facade, little has been changed externally in this baroque town hall. But inside, a labyrinthine warren of Edwardian accommodation has been rationalised – and a soaring new atrium and bridge provide a powerful metaphor for the link between new and old.
Royal Academy of Arts
Entered by John Sisk & Son
Sir James Pennethorne's highly ornamental Victorian annexe block has been sensitively refurbished to provide new exhibition spaces and a magnificent agora-inspired lecture hall beside the sumptuously restored Senate Room bar. And the dramatic sequence of staircase "bridges" and exposed subterranean spaces that link this building to the original block, burrowing through the Royal Academy School, serve to unify and rejuvenate the entire campus.
Television Centre
Entered by Allford Hall Monaghan Morris
The former BBC HQ's "doughnut" footprint formed the opening credits to generations of TV programmes. Now the grade II-listed buildings have been redeveloped into a mixed-use scheme that subtly honours its prestigious broadcast heritage while providing a host of residential, commercial, hotel and leisure accommodation across its vast west London site.
Temperate House, Kew
Entered by ISG
This renovation of the world's largest surviving glass structure – a grade I-listed building that ranks alongside the Taj Mahal and the Grand Canyon as a World Heritage Site – is a triumph of conservation prowess and technological and logistical ingenuity, including the meticulous individual replacement of 67,000 panes of 4mm glass.
The Department Store, Brixton
Entered by Squire & Partners / Stoneforce
This scheme offers an ingenious solution to revitalising retail buildings that are architecturally significant but commercially redundant. An ornate yet dilapidated red-brick Victorian emporium is beautifully renovated into a restaurant with offices above. The interiors combine painstaking restoration with raw and exposed original fabric, adding a stunning new rooftop oak structure.
The Import Building
Entered by Studio RHE
Timber is not a material associated with corporate atriums, particularly when the atrium is in a monolithic, postmodernist office block. But this radical interior overhaul sees the material extended over a full 10 storeys to create a dynamic new lobby that forces redefinition of what a corporate atrium should be. The design transforms a once cavernous and forbidding interior into a vibrant rectilinear beehive.
The Piece Hall
Entered by Turner & Townsend
Proving that conservation and innovation can go hand in hand, this spectacular refurbishment of one of Europe's greatest neoclassical compositions has renovated the historic fabric of the grade I-listed Georgian building and inserted new shops and galleries, while relevelling the 66,000ft² courtyard to transform it into a stunning urban piazza.
The Record Hall
Entered by Karakusevic Carson Architects
This dynamic overhaul of a tightly hemmed-in urban block seeks to redefine how far a new intervention can project its own identity while remaining sympathetic to the spirit of what preceded it. A ramshackle brickwork assortment of utilitarian London back streets is given fresh unity and coherence by its careful consolidation into a new facade.