Read about the winner and runners up for this year's Contractor of the Year (up to £300m) award
Winner: Midgard
In the past year Midgard delivered, on or ahead of time, a number of challenging projects as well as diversifying into several new sectors. The company handed over 462 apartments, including shared-ownership flats at Newbury racecourse (pictured), and a new-build behind a grade I-listed facade on Regent's Crescent in central London using the same method of lime mortar and render as the original John Nash design. The ability to deliver up to 80% of a project through in-house contracting companies and its access to manufacturing facilities allows Midgard to invest in the pre-construction phase to identify risks early and develop mitigating solutions. This has helped the firm push construction turnover up by 72% and pre-tax profit up by more than one-and-a-half times.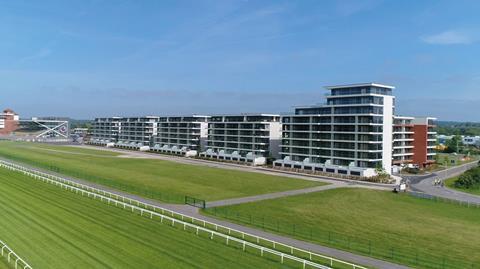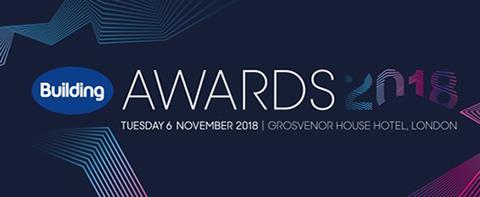 Runners-up
8Build
Over the last 12 months London-based 8Build has expanded its service offer and secured more than 40 projects across a range of sectors, with project values ranging from £500,000 to £55m. Among its notable schemes in 2017/18 were the £55m refurbishment and new-build at London's Victoria Palace Theatre, the £50m mixed-use refurbishment and new-build scheme at Stephenson House in north London, and a £30m commercial fit-out at Asos' headquarters at Greater London House, Camden. The firm is growing its 3D visualisation capacity while holding weekly innovation reviews to improve its offer to clients. 8Build saw construction turnover rise by 49% in the past year, with pre-tax profit also up by 65%. The firm is proud of its annual waste recycling figure of 96%.
BW: Workplace Experts
BW's clients over the past 12 months have included Universal Music Group, Condé Nast International and Capital One. The contractor has also worked pro bono for the Stephen Lawrence Charitable Trust, without compromising on quality. The company posted a 36% rise in construction revenue in the past year as well as a 52% increase in pre-tax profit. It has invested heavily in its defect-free pledge once again, creating a customer experience networking club in order to share best practice outside the industry and launching an internal "defect-free board" to discuss how the firm can push its efforts in this area. It hosts networking and training workshops with a list of preferred suppliers to help them understand what the "defect-free" programme means for their role and how they can collaborate with the contractor to develop best-practice working for the industry.
JLES Group
Manchester-based site infrastructure adoption specialist JLES Group has introduced a number of innovations in the past year, including an online resident and client login facility, which is designed to offer updates on any ongoing works, and a post-build adoption package where JLES provides for a fixed cost to undertake and satisfy all adoption obligations, including sign-off of sewers, resolution of remaining legal issues, street light connections, final surfacing and post-maintenance inspections. The package was created specifically to alleviate pressure on developers when coming towards the end of a job. The firm is raising awareness of construction and the built environment as a career route through its award-winning apprenticeship programme and works closely with ApprentiBuild, which helps recruit, train and develop the best talent from schools, colleges and universities to fill the skills gap, enhance the industry and provide the leaders of tomorrow.
Gilbert-Ash
In the past 12 months, Belfast-headquartered Gilbert-Ash has worked on a number of landmark buildings across the UK, including at King's College London, the University of Oxford, Bristol Old Vic, and the award-winning City of London Freemen's School swimming pool. The firm implemented a three-year business improvement and growth strategy with a supporting supply chain charter setting out its expectations from supply chain members and what they can expect in return, including being paid on time, helping to foster mutually beneficial relationships and collaboration. The company has a dedicated health and wellbeing programme, and earlier this year its managing director Ray Hutchinson was named Director of the Year - Corporate Social Responsibility at the Institute of Directors' Northern Ireland awards. Last year Gilbert-Ash posted a 12% increase in turnover along with a 50% rise in pre-tax profit.