Read about the winner and runners up for this year's Specialist Contractor of the Year award
Winner: M Lambe Construction
After launching a three-year business transformation strategy, civil engineering and groundworks specialist MLC targeted a number of schemes over £25m. The tactic paid off, with construction revenue up by nearly 4% last year and profit rising by an impressive 66%. This enabled the group to invest £175,000 in training programmes and £3.94m in state-of-the-art plant and technology. The firm has also boosted its staff numbers by more than one-fifth to 122.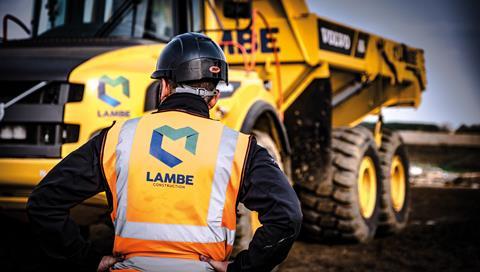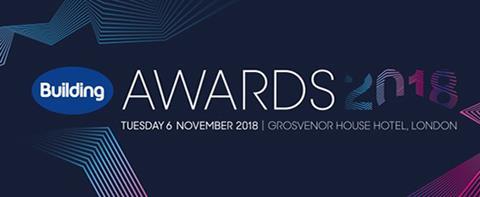 Runners-up
Billington Structures
Billington Structures, one of the UK's leading structural steel fabricators, which operates under the Billington Holdings Group, saw construction revenue in the past year rise 18%, while profit grew 28%. Projects in the past year include the £60m flagship Ikea store in Sheffield, and a scheme at the London School of Economics involving "hidden" bolted connection detail, highly decorative intumescent paint, custom exoskeletal bracing connection nodes and architectural steel-to-steel connections.
Britplas
Back in 2015 glazing specialist Britplas launched a five-year business plan that included the diversification of the Warrington-based firm's offer away from the mental health market and towards the general commercial facades market. The move is paying off, with turnover and profit up 28% and 15% respectively in the past year. Projects worked on during the year include the Schrödinger Building at Oxford Science Park, and Honeybourne Place in Cheltenham.
Gloster MEP
Mechanical and electrical specialist Gloster MEP saw construction revenue rise by one-fifth in the past year while profit increased by 61% as the firm worked on a number of jobs, including a full design and offsite build of a prefabricated residential project comprising 249 private and socially rented homes in Greenwich, south-east London. The company sets great store by the bespoke nature of its approach to works in offering innovative, environmentally friendly and site adaptive solutions.
Lee Marley Brickwork
Reading-based LMB channels resources into its tendering and pre-construction team to maximise collaboration with clients and architects. In the past year turnover rose 20% and profit 60%. The firm began its first graduate training programme in partnership with Reading university to recruit surveyors and construction managers. Key projects in the past year included South Gardens at Elephant & Castle and the Defence and National Rehabilitation Centre in Nottinghamshire.
Metclad Contracts
As revenue rose 11% over the past year and profit rose 39%, Nottingham-based cladding and roofing firm Metclad has introduced workflow maps to better understand key operational relationships within the business. The firm, which worked on the award-winning Advanced Manufacturing Building at the University of Nottingham, recognises its role in engaging the next generation, developing initiatives to raise awareness of the built environment as a career route.
O'Keefe
In the past year civil engineer O'Keefe has launched a three-year strategy concentrating on its core values of safety, quality, programme certainty and commercial satisfaction. The group invested heavily in BIM to ensure each tender was assessed for buildability and technically considered with clash detection. Handing over two major projects at Wembley for Quintain, where O'Keefe acted as principal contractor for early works contracts, is a testament to this process.
Prater
Building envelope contractor Prater saw construction profit rise 2.6% in the past year, thanks to strengthening its supply chain and securing more than 20 contracts. Committed to opportunities arising outside London, the Surrey-based firm expanded its team in the north in 2018, opening a new office in Manchester. The firm also achieved the Costain Blue Standard as recognition for the excellent support it delivered to Network Rail and Costain throughout the five-year London Bridge station redevelopment.
Reconomy
Responsible for managing about 3 million tonnes of waste per year, Telford-based waste management firm Reconomy has maintained a 93% landfill diversion rate for four consecutive years. Turnover rose 10% in the past year and the group maintained its investment in technology by launching SiteBuddy, the waste industry's first smartphone app dedicated exclusively to skip hire waste management. The app enables the firm's customers to exchange or reorder skips at the touch of a button.
SES Engineering Services
M&E provider SES is dedicated to sustainability in communities and championing the next generation of workers. In the past year, its hallmark has been the industry-leading and value-driven delivery of a string of high-profile, technically complex UK projects, including the bespoke offsite solution provided by its Prism operation for the London gasholder development at King's Cross. SES is also currently on site providing complex M&E services for E.On Connecting Energies and GlaxoSmithKline.