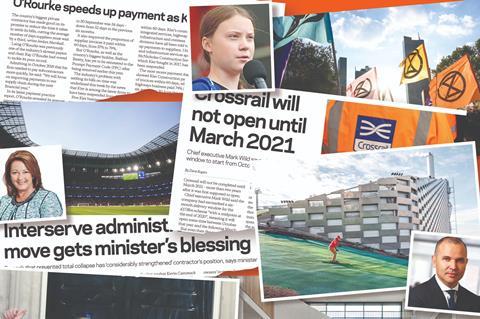 Crossrail
2019 has been nothing short of a horror story for Crossrail.
The £18bn project has been battered from pillar to post, with the latest revelation that the line will not open next year and will need between £400m and £650m to be completed doing nothing to improve sentiment about the project heading into the festive season.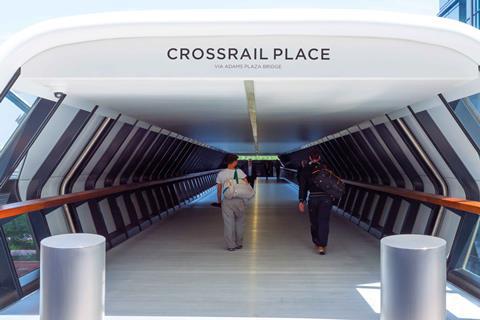 >> Read: Crossrail: How the delay has unfolded
At the start of the year the project was trying to manage a very public row between London mayor Sadiq Khan and the former Crossrail chair Terry Morgan about who knew what and when about the Crossrail budget and schedule blowout.
Morgan and ex-chief executive Andrew Wolstenholme were publicly decried for their failure to communicate the escalating problems on the project and "staggering optimism bias".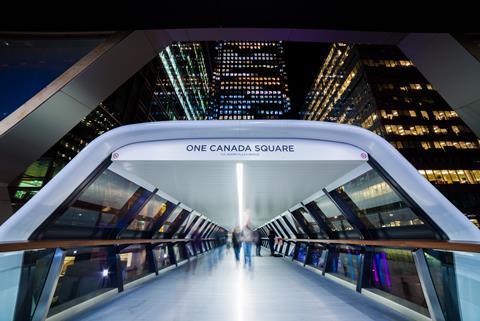 Both the former management and new leaders chief executive Mark Wild and chair Tony Meggs have been grilled by the Public Accounts Committee and the London Assembly.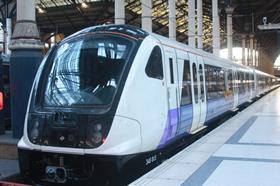 Throughout the year there has been a steady stream of mind-blowing revelations about the position the project is actually in. Among the most notable have been issues surrounding Bond Street, culminating in Crossrail's leadership calling for a "necessary change in leadership" at the Costain Skanska joint venture that is building the project.
There has also been the alarming claim by Wild that Crossrail has been forced to spend £80m on Canary Wharf station to make it meet safety standards, as well as the National Audit Office's analysis that the overspend on the seven central London stations has topped £2bn.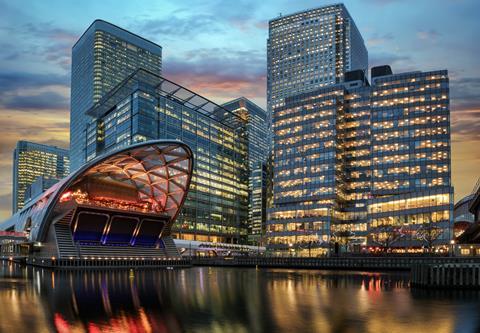 And also, incomprehensibly, the revelation that the previous plan for opening Crossrail had allowed eight to nine weeks for the trial running of trains while the new plan requires a timeframe of nine to 12 months.
One thing that has certainly become clear is that the only thing that can really be guaranteed when it comes to the Crossrail project is that we will be hearing about it all over again next year.
Winners
While there was plenty to worry about in 2019, the year was not without its good news stories.
Mace was among the stars, with the privately owned contractor formally announcing that it had broken through the £2bn turnover barrier for the first time and retaining the Building Award for Main Contractor of the Year.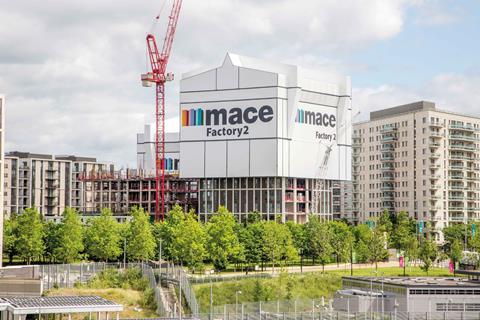 With attitudes hardening towards firms that fail to pay their suppliers on time, there was good news for Laing O'Rourke when it was returned to the Prompt Payment Code in November after a seven-month hiatus. Costain, Interserve and steel fabricator Severfield were also reinstated.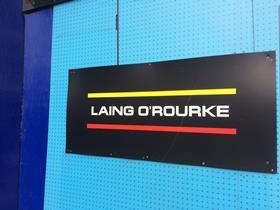 In a sign of how the industry is changing, Willmott Dixon came third in the Financial Times' inaugural Diversity Leaders poll. This was a listing of 700 firms across 10 European countries ranked according to their respective employees' views on diversity within their company. Consultant Arcadis came 31st while housebuilder Taylor Wimpey came in at 79.
Having taken up her role as housing minister, Esther McVey enthusiastically backed modern methods of construction (MMC) in October to help deliver thousands of desperately needed homes, while Boris Johnson's government named Mark Farmer as its MMC champion the following month.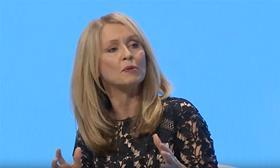 Tottenham Hotspur's new stadium finally opened in April after an eight-month delay. The Populous-designed, Mace-built venue hosted Spurs' 2-0 victory over Crystal Palace on 4 April.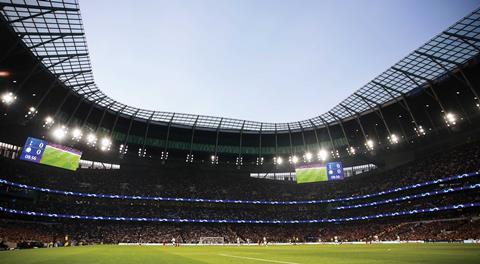 Still on project news, perhaps the most notable scheme to receive the planners' green light was Eric Parry's 1 Undershaft office tower in the City of London. If it is ever built, it will become the tallest building in the Square Mile.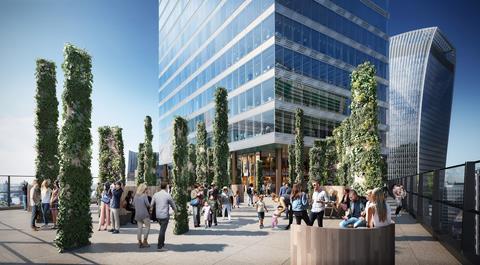 Zero-carbon
After five years languishing in the doldrums, the issue of reducing the carbon footprint of the built environment is firmly back on the agenda. Action by the Swedish student Greta Thunberg and activist group Extinction Rebellion has focused minds on the climate emergency, and a February Committee for Climate Change (CCC) report set out an action plan to tackle emissions from UK homes.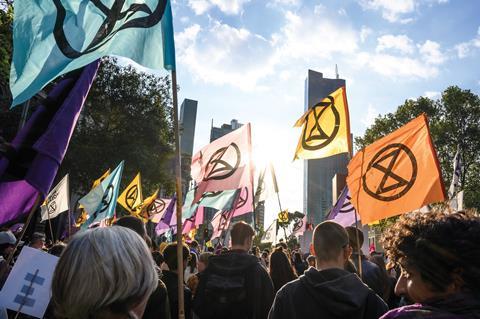 In June the government committed to reducing carbon emissions to zero by 2050 and in October published a consultation called the Future Homes Standard. This proposes the banning of fossil fuel-fired boilers in new homes from 2025 with an interim standard for 2020.
There are two options, a 20% reduction in emissions achieved by fabric improvements alone or a preferred 31% cut that relies heavily on photovoltaics and heat pumps. Ramping up heat pump installations will rely on an extensive programme of retraining boiler installers as they are much more complex – and could mean the need to upgrade the grid as this extra demand comes at the same time as demand for electric cars is set to increase.
>> Feature: Future Homes Standard: Heat pumps – a new hope
>> Comment: Future Homes Standard – wide adoption of heat pumps will not be easy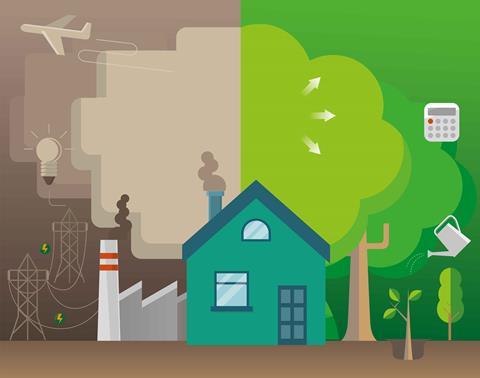 The consultation promises further proposals on overheating in homes and reducing the carbon footprint of non-domestic and existing homes. Reducing carbon emissions from existing homes will be a big win but is extremely challenging to pull off and will be a big test for the government.
Mergers
Despite an uncertain economic backdrop, construction has had its fair share of merger and acquisition activity in 2019 off the back of a relatively quiet 2018.
Leading the pack was housebuilder Bovis' £1.08bn takeover of Galliford Try's housing arm Linden Homes in a deal that will create a top-five housebuilder.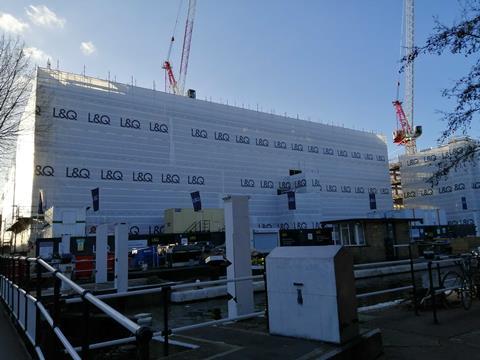 London's largest housing association, L&Q, has secured a gateway to the North-west with the acquisition of Manchester-based Trafford housing trust. The firm plans to build 20,000 homes in the high-growth region to help meet its target of 100,000 homes in the next decade.
Bolton-based steelwork contractor Harry Peers was snapped up by Severfield in September for £18m, opening up opportunities in the nuclear and other power sectors.
Engineer Hurley Palmer Flatt was bought by US giant HDR in June, while Ramboll boosted its activity across the Atlantic with its acquisition of US-based consultant OBG.
Legal
The row had been brewing at Zaha Hadid Architects since the death of its founder in 2016, which left her deputy, Patrik Schumacher, in charge. His free-market views led to a rift with the other executors of Dame Zaha's £67m will and he tried to oust them as executors.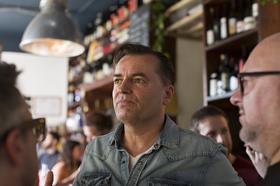 In January court papers revealed his complaints. He claimed that the trio had undermined his leadership and acted in a "manner detrimental" to the practice by transferring cash and assets to other parts of the organisation. He also claimed that they stopped him from speaking at the memorial service.
But, in their 36-page response, the three – Lord Palumbo, Brian Clarke and Rana Hadid – denied any "personal animus" towards Schumacher. They pointed to a "tension and conflict" between Schumacher's desire to be in sole charge of the practice and their "duties to preserve the assets of the estate for all beneficiaries".
The High Court showdown is yet to happen. Either it will be quietly settled out of court or it will be one of next year's legal highlights too.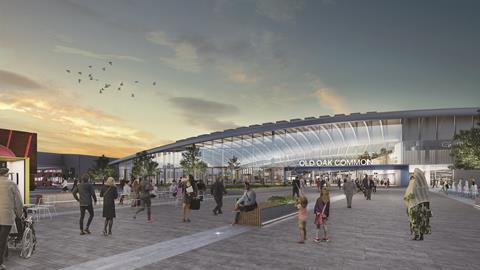 Back in March, Bechtel launched legal action against HS2 after missing out on the £1.1bn contract to build Old Oak Common station. Balfour Beatty and Vinci won the contract, but the award was quickly challenged by Bechtel, triggering an automatic suspension that meant a deal could not be signed. Bechtel pulled its opposition to the deal but the High Court is expected to hear Bechtel's compensation claim next October, which could mean another hefty financial hit for HS2.
Another losing bidder took legal action, with Silver Thames Connect causing the £1bn Silvertown Tunnel contract to be suspended. However, last month a contract was signed by Transport for London and the winner, RiverLinx consortium.
Lendlease faced a backlash from investors over a share-price plunge last November: they said it had failed to inform them about serious issues in its engineering and services division on a road scheme in Sydney called NorthConnex.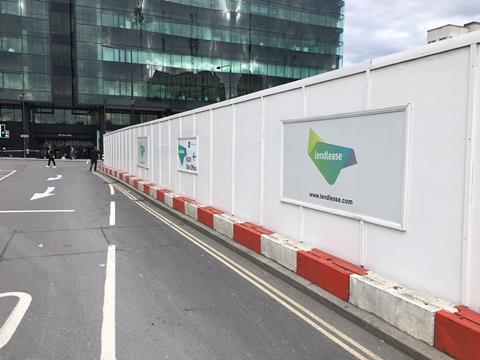 The firm told the markets it was facing a $350m (£189m) writedown and in April an Australian law firm alleged that Lendlease broke Australian law by "engaging in misleading and deceptive conduct".
Another Australian law firm later said it wanted to hear from investors who bought Lendlease shares between 17 October 2017 and 25 February this year.
In August, a letter to Sadiq Khan from Argent said it wanted facial-recognition software on its Kings Cross Central site to identify previous offenders to aid the police with public safety in the area and blur the faces of those who were not. The Information Commissioner's Office said that this was breaching GDPR, regardless of whether the faces were blurred out.
The Canadian government was accused of softening penalties against SNC-Lavalin, which allegedly paid C$48m (£27m) in bribes to Libyan officials to win contracts in the decade leading up to former leader Colonel Gaddafi's downfall in 2011.
Camden council is also set to send contractors of Chalcots Estate to the High Court after having to evacuate residents in June 2017 over fire-safety remediation, just days after the Grenfell disaster.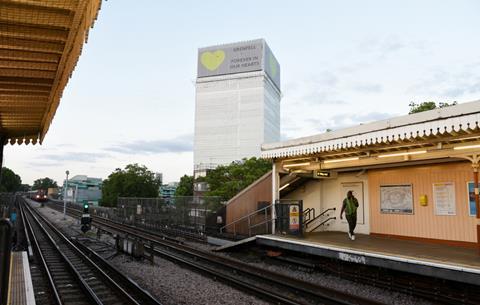 And this month Lord Justice Jackson ruled that Zurich, the insurer of two blocks of flats in Manchester development New Lawrence House, must pay the full cost of repairing fire safety failings that forced residents out of the buildings in 2017.
Obituaries
Caroline Blackman, Laing O'Rourke's human capital director at Hinkley Point C in Somerset, died after being involved in a car accident in February. Blackman, 57, was in a collision on the A369 near Bristol. She had worked at the contractor for nearly two decades.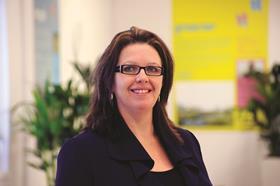 Jane Durham, one of the three founding partners of Chapman Taylor, died in April at the age of 89. She, John Taylor and Bob Chapman set up the practice in May 1959 in offices on Trafalgar Square.
Architect IM Pei died aged 102, at his home in Manhattan in May. Born in China, he began his career in the US, becoming one of the most respected architects in the world. His buildings include the Louvre pyramid and the Museum of Islamic Art in Qatar.
Two months later Mace announced that Ian Wylie, its deputy chair and one of the firm's founders, had died aged 78. Wylie, who alongside colleagues from Bovis was part of the team that founded Mace in 1990, was the last of the five founding directors who still worked for the company.
In October architectural historian Charles Jencks died aged 80. With his late wife, Maggie Keswick, he co-founded the Maggie's cancer care charity that has commissioned a string of world-famous architects and won the Stirling prize.
That same month Hammerson's former construction and project management director Geoff Wright died aged 76. He led Hammerson's work at Birmingham's Bullring development, which was transformed in 2003 by Sir Robert McAlpine with its centrepiece, the futuristic Selfridges store, drawn up by Future Systems.
Last month Cullinan Studio announced the death of its RIBA Gold Medal-winning founder Ted Cullinan at the age of 88. Garvis Snook, former boss of collapsed contractor Rok, also died in November. Aged 67, he became the chair of Lincoln-based bathroom and kitchen installer Meddo.